There are several states that have decided to use alternative tests instead of the GED® for the purpose of high school equivalency (HSE) testing.
In total there are three HSE exams, GED, HiSET®, and TASC. HSE stands for High School Equivalency.
If you get an HSE certificate it means that, through testing, you proved to have the same skills and knowledge as a high school graduate.
Increase your GED test score quickly
Sometimes just a few points decide if you pass or fail the GED test.
Having a poor GED test-taking technique can cost you your diploma.
Don't allow this to happen to you!
Learn how to increase your GED score by preparing with the Covcel GED Prep Course.
In most states, you will need to pass the GED (General Education Development) exam, but there are states that require you to take the TASC (Test Achieving Secondary Completion).
In other states, you need to take the HiSET (High School Equivalency Test) to demonstrate that you master the knowledge and skills that are usually expected of graduating high school seniors.
Quite a few states offer multiple options to earn your High School Equivalency diploma, and you can find all HSE schools and testing sites near you if you click on your state in the listing below.
The GED test includes four subtests, or modules, that can be taken (and paid for) separately within a period of two years.
The earlier Language Arts (or Literacy) Writing sub-test is now embedded in the other four sections, so the GED test has four sub-tests on the fields of Mathematics (Math), Social Studies, Science, and Language Arts (Literacy).
Blair got her GED Diploma in 2 months
Covcel made obtaining my GED quick and painless. I was able to get my GED completed in approximately 2 months while on unemployment.
I didn't have to worry about making it to classes and did it from the comfort of my own home- Blair P.
The alternatives HiSET and TASC (both available since January 4014) are comprised of five sub-tests on the academic subject areas of Language Arts-Reading, Language Arts-Writing, Mathematics, Science, and Social Studies. These subject tests can also be taken separately.
The GED test can only be taken on a computer, whereas the HiSET and TASC tests are offered both on paper and on a computer (except in New Jersey where only computer-based testing is available).
All three options (GED, HiSET, and TASC) are available in English and Spanish in most states, and for applicants with disabilities, accommodations are offered all across the country upon timely request.
GED, HiSET and TASC Overview
Here is an overview (by state) of available HSE (High School Equivalency) testing options: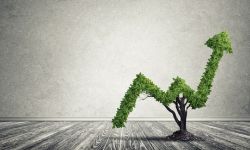 To locate an HSE (high school equivalency) school in your area, just click on your state, and then on a major city near you. We list all prep sites across the U.S. but by region, so if you'll be checking out the post about a city in your region, you will see all options.
This website also offers totally free online GED/TASC/HiSET video preparation lessons. Studies have demonstrated that if you want to get optimally prepared for your High School Equivalency Exam, video instruction is one of the most efficient preparation methods, and it will make learning a bit of fun again every once in a while!
You are also welcome to use our free HSE practice tests to see which subject fields you need to focus on most. Please be aware that practice tests should not be used for studying certain fields, but just to check if you understand the matter.