Indiana is using the TASC (Test Assessing Secondary Completion) for High School Equivalency (HSE) testing. The HSE test gives individuals who couldn't complete high school the opportunity to earn an equivalent degree.
The TASC is more affordable than the GED® and is offered in both a paper-based and a computerized version, whereas the GED is totally computer-based.
The cost of the TASC (for all 5 subtests) is $52 but testing centers can charge administrative fees on top of that including a $10 administrative fee for retesting. Indiana, however, has set a cap of $90 cap on TASC testing costs.
You cannot take the TASC (or the GED) online. Websites that tell you something different are false.
This post includes all locations in key Indiana areas where you can find TASC prep classes, usually at no charge. Just select a city near you to discover all the available options.
Indiana GED Eligibility Requirements (TASC)
The minimum age is 16. For younger test-takers (16 or 17), however, specific restrictions apply. Contact your nearest TASC testing center.
Indiana residency is required. You are NOT required to first take a TASC practice test.
You must not have a high school diploma and not attend a school program.
GED Prep Classes in Indiana (TASC)
You can prepare for the TASC or GED test by studying online but you may also attend a traditional, physical TASC prep class near you. For all options near you, click on your city or a city near you.
Indiana GED Testing Centers (TASC)
Anderson
Ivy Tech Comm. College – 104 W 53rd Street, Anderson, IN 46013, 765-643-7133
Bedford
North Lawrence Voc. Tech School – 258 BNL Drive, Bedford, IN 47421, 812-279-3561
Bloomington
Broadview Learning Ctr – 705 W Coolidge Drive, Bloomington, IN 47403, 812-330-7731
Boonville
Boonville High School – 300 N. First Street, Boonville, IN 47601, 812-897-4701
Brazil
Clay Comm. Schools LEAAP Center – 501 E Jackson Street, Brazil, IN 47834, 812-446-2536
Columbus
McDowell Ad. Education – 2700 McKinley Avenue, Columbus, IN 47201, 812-376-4451
Connersville
Whitewater Tech Career Ctr – 1300 Spartan Drive, Connersville, IN 47331, 765-827-0553
Corydon
Harrison Co. Lifelong Learning – 101 Hwy 62 W, Suite 104, Corydon – IN 47112, 812-738-7736
Crawfordsville
John Beard Learning Ctr – 1601 E College Street, Crawfordsville, IN 47933, 765-362-1003
Decatur
Bellmont High School – 625 Stadium Drive, Decatur, IN 46733, 260-724-5322
East Chicago
School City of E Chicago – 210 E Columbus Drive, East Chicago, IN 46312, 219-391-4100
Elkhart
Elkhart Area Career Ctr – 2424 California Road, Elkhart, IN 46514, 574-262-5678
Elwood
John H. Hinds Career Ctr – 1105 N 19th Street, Elwood, IN 46036, 765-552-9881
Evansville
South Indiana Career and Tech Ctr – 1901 Lynch Road, Evansville, IN 47711, 812-435-8294
Fort Wayne
Ivy Tech Comm. College – 3800 N Anthony Boulevard, Fort Wayne, IN 46805, 260-480-2012
Anthis Career Ctr – 1200 S Barr Street, Fort Wayne, IN 46802, 260-467-1060
Frankfort
Frankfort Sr. High School – 1 S Maish Road, Frankfort, IN 46041, 765-654-8545
Gary
Lake Ridge Schools – 6111 W Ridge Road, Gary, IN 46408, 219-989-7816
Gary Community Career Ctr – 1800 E. 35th Street, Gary, IN 46407, 219-962-7571
Goshen
Goshen High School – 401 Lincolnway E, Goshen, IN 46526, 574-534-3182
Greencastle
Area 30 Career Ctr – 1 N Calbert Way, Greencastle, IN 46135, 765-653-3515
Greensburg
Greensburg High School – 1000 E Central Avenue, Greensburg, IN 47240, 812-663-7176
Greenwood
Central Nine Career Ctr – 1999 US 31 S, Greenwood, IN 46143, 317-882-2088
Hammond
Hammond School – 5727 Sohl Ave, Hammond, IN 46320, 219-933-2419
Hillsdale
Johanna M. Wilson Comm. Ed. Ctr – 3636 E US Hwy. 36, Hillsdale, IN 47854, 765-245-2870
Wilson Education Ctr – 3636 E Highway 36, Hillsdale, IN 47854, 765-245-2870
Huntington
HCCSC Voc Tech Center – 2201 N Jefferson Street, Huntington, IN 46750, 260-356-2858
Indianapolis
Martin University – 2171 Avondale Pl – Indianapolis – IN 46218 – 317.917.3376
Ben Davis University H.S. – 1155 S High School Rd, Indianapolis – IN 46241 – 317.248.8616
Walker Career Ctr – 9651 E 21st St – Indianapolis – IN 46229 – 317.532.6150
Northview Middle School – 8401 Westfield Blvd – Indianapolis – IN 46240 – 317.259.5275
IPS Day Adult H.S. – 1301 E 16th St – Indianapolis – IN 46202 – 317.226.4727
J. Everett Light Career Ctr – 1915 E 86th St – Indianapolis – IN 46240 – 317.259.5275
IVY Tech State Coll. – 1 W 26th St – Indianapolis – IN 46208 – 317.921.4882
Wayne Enrichment Ctr – 5248 W Raymond St – Indianapolis – IN 46241 – 317.248.8685
Indianapolis Public Schools – 120 E Walnut St – Indianapolis – IN 46204 – 317.226.4727
Jeffersonville
OPTIONS Alternative Program 630 Meigs Avenue, Jeffersonville, IN 47130, 812-288-4837
Kendallville
Four County Area Voc. Coop. – 1607 E Downing Street, Kendallville, IN 46755, 888-349-0250
Kokomo
Kokomo Area Career Ctr – 2415 S Berkley Road, Kokomo, IN 46902, 765-455-8021
Lafayette
Ivy Tech Comm. College – 3101 S Creasy Lane, Lafayette, IN 47905, 765-269-5611
Ad. Resource Academy – 1100 Elizabeth Street, Lafayette, IN 47904, 765-476-2920
LaPorte
La Porte High School – 602 F Street, LaPorte, IN 46350, 219-362-3102
Leopold
Perry Central High School – 18677 Old State Road 37, Leopold, IN 47551, 812- 843-5122
Logansport
Landmark Ad. Learning Ctr – 401 Tanguy Street, Logansport, IN 46947, 574-753-6547
Cass-Logan Ed. Attainment Resource(CLEAR), 2815 E Market, Logansport, IN 46947, 574-721-3155
Madison
Madison High School – 743 Clifty Dr, Madison, IN 47250, 812-265-6672
Marion
Ivy Tech Comm. College – 261 S Commerce Drive, Marion, IN 46952, 765-662-9843
Merrillville
Merrillville Ad. Education – 276 E. 68th Place, Merrillville, IN 46410, 219-650-5310
Michigan City
A. K. Smith Career Ctr – 817 Lafayette Street, Michigan City, IN 46360, 219-873-2119
Monon
White Co. Learning Lab – 322 N Market Street, Monon, IN 47959, 219-253-6100
Mooresville
Mooresville Consolidated Schools – 550 N Indiana Street, Mooresville, IN 46158, 317-831-5262
Mount Vernon
Mount Vernon High School – 700 Harriett Street, Mount Vernon, IN 47620, 812-838-4356
Muncie
Ivy Tech Comm. College – 4301 S Cowan Road, Muncie, IN 47302, 765-289-2291
Nashville
Nashville Career Resource Ctr – 246 E Main Street, Nashville, IN 47448, 812-988-5880
New Albany
Reisz Education Center – 1613 E Spring Street, New Albany, IN 47150, 812-981-3777
New Castle
New Castle Comm. Schools – 801 Parkview Drive, New Castle, IN 47362, 765-593-6680
New Castle Area Career Programs – 1407 Walnut Street, New Castle, IN 47362, 765-521-7228
Noblesville
Noblesville High School – 18111 Cumberland Road, Noblesville, IN 46060, 317-773-4680
North Judson 
San Pierre High School – 1 Blue Jay Drive, North Judson, IN 46366, 574-896-2158
North Vernon
Jennings Co. Education Ctr – 1200 O & M Avenue, North Vernon, IN 47265, 812-346-2905
Paoli
Paoli Comm. Schools – 501 Elm Street, Paoli, IN 47454, 812-723-4717
Petersburg
Pike Central High School – 907 Walnut Street, Petersburg, IN 47567, 812-354-6811
Portage
Portage Ad. Education Ctr, 5391 Central Avenue, Portage, IN 46368, 219-764-6961
Portland
Jay Co. High School – 2072 W SR 67, Portland, IN 47371, 260-726-9306
Rensselaer
Rensselaer Central High School – 1106 E Grace Street, Rensselaer, IN 47978, 219-866-5175
Richmond
Richmond Ad. Education Ctr – 302 North 7th Street, Richmond, IN 47374, 765-973-3486
Rochester
Rochester Ad. Learning Ctr – 727 Main Street, Rochester, IN 46975, 574-223-5224
Salem
Community Learning Ctr. of Washington Co. – 1707 N Shelby St, Salem, IN 47167, 812-738-7736
TASC testing is conducted by Harrison Co. Lifelong Learning
Scottsburg
Scott County Learning Ctr – 1092 Community Way, Scottsburg, IN 47170, 812-738-7736
TASC testing is conducted by Harrison Co. Lifelong Learning
Sellersburg
Ivy Tech Comm. College – 8204 Highway. 311, Sellersburg, IN 47172, 812-246-3301
Seymour
Jackson Co. Education Ctr – 1000 S Poplar Street, Seymour, IN 47274, 812-523-4637
Shelbyville
Blue River Career Ctr – 801 St. Joseph Street, Shelbyville, IN 46176, 317-392-4191
South Bend
South Bend Comm. School Corp. – 3206 Sugar Maple Court, South Bend, IN 46628, 574-283-7505
St. John
Lake Central School Corp. – 8400 Wicker, St. John, IN 46373, 219-365-8551
Switz City
White River Valley High School – Highway 54, Switz City, IN 47465, 812-659-3862
Terre Haute
Vigo County Adult Learning Ctr – 961 Lafayette Ave, Terre Haute, IN 47804, 812-462-4070
Versailles
Southeastern Career Ctr – 901 W US 50, Versailles, IN 47042, 812-689-5253
Vincennes
Vincennes University – 1002 N First Street, Vincennes, IN 47591, 812-888-5749
Vincennes University – Shake LRC-22, Vincennes, IN 47591, 812-888-5404
Wabash
Heartland Career Ctr – 79 S. 200 County Road West, Wabash, IN 46992, 260-563-7481
Warsaw
Warsaw Comm. Schools – 1 Administration Drive, Warsaw, IN 46581, 574-371-5098
Department of Workforce Development, Division of Adult Education, Room 229, State House, Indianapolis, IN 46204
Are perhaps adjustments required? Please advise us via this information page. We appreciate your feedback. Thank you.
Prepare Well
Indiana traded the GED for the TASC a few years back. The GED had become very expensive and is only available on a computer. When you feel you are ready to go the TASC way, read these guidelines that will support you in getting ahead: Contact your nearest TASC preparation center and find information on testing dates and fees. To avoid surprises, find out as many details as you can from your local testing center.
Be totally prepared when you take the TASC exam. Your local library and bookstore can provide you with materials, but there are also many TASC classes in your area that offer free preparation. Getting all set online is also a fine option. The Indiana high school equivalency test gives you the chance to acquire a great education and rewarding employment.
In the modern technology-driven world, you need at least a high school diploma or equivalent for just about any kind of work and if you go the TASC road, you will not only make more money, you also will improve the lives of the people around you. When you are going to sit for the Indiana TASC exam at a registered testing site, don't forget to bring a valid photo ID.
TASC Test Passing Score
The TASC consists of five tests on these subject matters: Language Arts Reading, Language Arts Writing, Math, Science, and Social Studies. You will be given around 7.5 hours to complete all tests but you don't need to take all subject tests at the same time. Every year, more than a half-million adults pass the GED, TASC, or HiSET exams (the three available options in the US).
The five TASC subtests are scored on a 300-800 scale. You must attain at least a 500 score on each subtest, so 2500 at least overall and on your essay, you must have at least a score of 2 our of a possible 8.
On this website, there are hundreds of free video lessons and practice tests available. You can use our practice tests, just like our video lessons, for free and there's no need to sign up as well! Prep facilities may also benefit from this help for free! The TASC content is similar to the GED content. Your Indiana high school equivalency diploma is your ticket to a fine professional career!
Why The GED (TASC) Is important
In case you would like to get a more rewarding job, career improvement, or a college education, it could be very useful to complete your high school education by taking on the GED (General Education Development) or the TASC exam. Many people choose the GED (or in Indiana the TASC) program to get their secondary education back on track.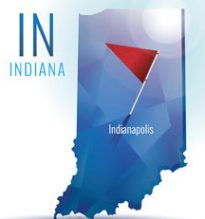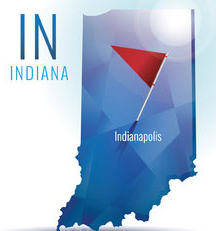 Free GED-TASC Online Prep In Indiana
You can find many Indiana locations where TASC classes are available to get you all set to take the exam confidently. You have to appear in person at one of the Indiana testing sites, the exam is not available via the internet. When you pass the TASC exam you will receive the HSE (High School Equivalency) certificate or diploma. This document is accepted just like a common high school diploma by employers, schools, recruiters, and government agencies throughout the nation.
Why Is A High School Diploma Important For My Future
Over the past years, we could see an enormous increase in new entry-level jobs in the Financial Services sector and Health Care sectors. These fields alone added more than 3,400 new jobs per year to the Indiana employment market, and if you would like to get access to these great opportunities, you really need to have at least a secondary education.
Even for those who were out of school for a longer period of time, the TASC or GED test is a great option that can be taken at first try if the preparation is sufficient. All across Indiana, you can find TASC/ GED prep classes and adult education programs, so you will be able to get ahead in life and career without wasting a lot of time or energy. TASC and GED testing is usually offered in English and Spanish but before you sign up, check if your local test site also follows these policies.
The HSE (high school equivalency) program is essential for adults who did not complete high school and offers them one more chance to acquire an equivalent diploma. The diploma will improve employment options and open doors to colleges and universities. The five testing subject areas of the TASC in Indiana are Language Writing, Language Reading, Social Studies, Math, and Science.