In Nevada, students can take the four GED or five HiSET subtests in an online format or at one of Nevada's official GED test centers.
Registration for the exams must be done online via GED.com or hiset.ets.org.
Nevada offers two options to get your High School Equivalency Diploma, the GED and HiSET exams. The exams offer individuals who haven't completed high school one more shot at earning an equivalent degree.
Both tests measure academic proficiency at a level comparable to that of graduating HS seniors.
GED® stands for General Education Development, and HiSET® is simply short for High School Equivalency Test.
The HiSET exam offers both paper and computer testing, whereas the GED is fully computerized.
The GED exam includes 4 subtests in these subject areas: English Language Arts (reading and writing), Social Studies, Science, and Math.
Online GED Classes-Fast, Simple and Cheap
Get Your GED Diploma in 2 Months.
A Customized Plan To Help You Get Your Diploma Fast & Easy.

With the HiSET exam, the language parts include two separate tests (reading and writing), so five subtests in total.
GED preparation classes are available at the locations listed in these key Nevada regions, but check with a testing site which exam(s) they give.
The GED modules can be taken one by one, and this also counts for the HiSET.
GED Testing Requirements In Nevada
In Nevada, test-takers must be at least 16 years old.
For 16 and 17-year-olds, however, restrictions apply. They must, for example, have parental consent and hold permission from their school districts. Get in touch with your school district, or a test site near you, or contact GED.com.
In Nevada, GED and HiSET testing is exclusively available to state residents.
Applicants cannot already have a high school diploma or equivalent.
Applicants can also not be signed up for another education program.
Nevada doesn't require test-takers to first take the GED Ready® practice test (this doesn't count for the online GED exam) or another qualification test, but applicants 16 & 17 years of age may be required to demonstrate satisfactory readiness on a practice test.
GED Prep Classes In Nevada
You can prepare for the GED or HiSET by studying online, but you may also choose to attend a traditional GED prep class near you. Click on your nearest city to see all the prep locations.
It doesn't matter whether you are a student who recently withdrew from high school or an adult who did not finish high school. What will help you, is going after your High School Equivalency (HSE) diploma.
In Nevada, there are many GED preparation classes available to help you get well-prepared to take the test confidently. The HSE certificate or diploma is equivalent to a regular high school diploma.
Nevada GED Testing Centers
Battle Mountain
Lander Co. Adult Ed. (HiSET) – 650 Altenburg Ave – Battle Mountain – NV 89820 – Ph (775) 635.2415
Caliente
Bastian High School (HiSET) – 500 Youth Center Dr – Caliente – NV 89008 – Ph: (775) 726.3140
Carson City
Western Nevada Coll. (GED, HiSET) – 2201 W College Pkwy – Carson City – NV 89703 – Ph: (775) 445.4452/4451
Carson Adult High (HiSET) – 275 E Park St – Carson City – NV 89706 – Ph (775) 283.1352/1350
Elko
Great Basin College (GED or HiSET) – 1500 College Pkwy – Elko – NV 89801 – Ph: (775) 738.8493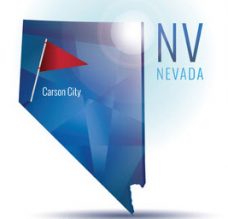 Ely
White Pine County SD (GED) – 1135 Avenue C – Ely – NV 89301 – Ph (775) 289.4851
Fallon
Fallon Test Center -160 Campus Way – Fallon – NV 89406 – Ph (775) 445.3299
Churchill Co. Ed. & Literacy Ctr (HiSET) – 280 S Russell St – Fallon NV 89406, Ph (775) 423.1191
Fernley
Fernley Adult Ed. Center (GED or HiSET) – 1340 Hwy 95 A-South – Fernley – NV 89408 – Ph (775) 575.3409
Hawthorne
Mineral Co. Adult Education (HiSET) – 751 A St – Hawthorne – NV 89415 | Ph: (775) 945.2909
Henderson
College of Southern Nevada (GED or HiSET) – 700 College Dr – Henderson – NV 89015 – Ph: (702) 651.3128
Las Vegas
College of Southern Nevada (GED or HiSET) – 6375 W. Charleston Blvd – Las Vegas – NV 89146 – Ph: (702) 651.5733/7345
Northwest Career Coll. (GED) – 7361 Prairie Falcon Rd – Las Vegas – NV 89128 – Ph: (702) 254-7577
Dept. of Adult Ed. (HiSET) – 2701 E St Louis Ave – Las Vegas – NV 89104 – Ph: (702) 799-8650
Coll of S. Nevada (Sahara West Ctr, HiSET) – 2409 Las Verdes St – Las Vegas – NV 89102 – Ph: (702) 651-4524
Clark Co. Library (HiSET) – 1401 E Flamingo Rd – Las Vegas – NV 89119 – Ph: (702) 507-3446
Test Administrators of NV (HiSET) – 3510 E Tropicana Ave (Ste O) – Las Vegas – NV 89121 – Ph: (702) 463-1321
Prof Inst of Techn & Accounting – 4270 S Decatur Blvd – Ste B-6 – Las Vegas – NV 89103 – Ph: (702) 853-7842
Vegas PBS (HiSET) – 3050 E Flamingo Rd – Las Vegas – NV 89121 – Ph: (702) 799-8650 x 356
Lovelock
Lovelock Ed. Center (HiSET) – 765 Western Ave – Lovelock – NV 89419 – Ph (775) 273.4215
Mesquite
Mesquite Testing Ctr (HiSET) – 121 W 1st North St – Mesquite – NV 89027 – Ph: (702) 507.3464
Minden
Douglas Adult Ed. (Aspire Academy, GED or HiSET) – 1680 Bently Pkwy S – Minden – NV 89423 – Ph: (775) 392.1475
Douglas Co School District – 1670 Hwy 88 – Minden – NV 89423 – Ph: (775) 782.5136
North Las Vegas
Coll of Southern Nevada (GED or HiSET) – 3200 E. Cheyenne Ave – North Las Vegas – NV 89030 – Ph: (702) 651-4050
Las Vegas Library (HiSET) – 833 Las Vegas Blvd – North Las Vegas – NV 89101 – Ph: (702) 507-3530
Pahrump
Nye Co. School District (GED) – 484 S West St – Pahrump – NV 89048 – Ph: ( 775) 751-6822
Panaca
Lincoln Co. Test Ctr (HiSET) – 1000 E Edwards St – Panaca – NV 89042 – Ph: (775) 728-4446/4471
Reno
N Nevada Literacy Council (HiSET or GED) – 1400 Wedekind Rd – Reno – NV 89512 – Ph (775) 356-1007
Truckee Meadows Comm. Coll. (GED) – 7000 Dandini Blvd – Reno – NV 89512 – Ph (775) 673-7111
TMCC Neil Test Center (HiSET) – 5270 Neil Rd – Reno – NV 89502 – Ph (775) 673-7111
Rise Academy for Achievement (HiSET) – 1301 Cordone Ave – Reno – NV 89502 – Ph (775) 337-9939
Round Mountain
Round Mountain Library (GED) – 73 Hadley Circle – Round Mountain – NV 89045 – Ph: (775) 377-2215
Sparks
Career Coll. of Northern Nevada (HiSET/GED) – 1421 Pullman Dr – Sparks – NV 89434 – Ph (775) 856.226
Tonopah
Tonopah HS – 1250 N Main St – Tonopah – NV 89049 – Ph: (775) 727.6822
Winnemucca
Humboldt Co. School District (HiSET) – 705 E 4th St – Winnemucca – NV 89445 – Ph: (775) 623-6218
HCSD Options (HiSET) – 731 Fairgrounds Rd – Winnemucca – NV 89445 – Ph: (775) 623-8100
Boys & Girls Club (HiSET) – 1973 Whitworth Way – Winnemucca – NV 89446 – Ph: (775) 623-8277
Are maybe some updates needed? We appreciate your contributions. Please submit your feedback here. Thank you!
Nevada GED Online
You can sit for the Nevada GED exam at one of the state's GED test centers or online. If you want to be eligible for online GED testing, you first need to attain "likely to pass" (green) scores on the GED Ready® practice test.
There are four GED Ready tests, one for each subtest, that you need to buy on the website GED.com at $6.99 each. You can add this additional cost ($28) as well to what the online GED test will set you back.
Nevada GED Cost
The GED exam (published by GED Testing Service) is the most widely used high school equivalency testing system. The exam is fully computerized and costs $31.00 per individual GED subtest when taken at a Nevada test center or online, so $124 for the full GED battery.
If you fail a GED subtest, you'll have to wait for at least 24 hours before you can take that subtest again. When you don't pass that subject three times, there'll be a 60-day wait time before you can take it again.
You get two retakes at a discounted rate (only $5 for the test center fee) for every GED subtest you fail, but you'll have to complete that within one year. Thereafter, regular fees will apply again. This all applies to sitting for the on-site taken GED exam.
The online GED exam will also set you back $31 per subject test or $124 for the entire online GED battery. You should, however, take the additional costs of taking the GED Ready tests ($28) into account, so it all totals $152. For online retests, the same rates apply.
Nevada HiSET Cost
The HiSET exam (published by Educational Testing Service, the organization that also administers the SAT) is available on paper and in a computer-based version if you take the exam at a test center. You'll receive two free retakes per subject field, but the test center fee is due at all times.
The five HiSET subtests (modules) may be taken separately, and the costs are:
Each computer-based subtest costs $15.75 ($10.75 for ETS and $5 for the test center fee), so in total, $78,75.
Each paper-based HiSET subtest costs $20 per test ($15 for ETS and $5 for the test center fee), so in total, $100.
It goes without saying that for online testing, only the computer-based HiSET exam is available.
Online Proctored GED And HiSET Exam
As said before, the GED and HiSET exams can now be taken online as well. Until recently, that had to be done exclusively at state-approved test sites, but now, that has all changed.
For more information about online HiSET testing, check out this post: The online HiSET exam, and to learn all about the online proctored GED exam, go to this page: The online GED test.
Free GED Online Prep In Nevada
How To Prepare For The GED And HiSET Tests
First, contact a GED prep or testing center near you to see if you are eligible to sit for the exam. You cannot have a high school diploma or similar, and you cannot be attending a school program. Please bring a proper ID. Get really well informed at your nearest test center, and get well prepared.
Local bookstores and community libraries can supply study material, and there are several online preparation programs available, such as Onsego GED Prep (which generously provides free lessons and practice tests available on this website). All across the nation, you can find preparation classes, often at no cost at all, where you can become all geared up to take the GED exam confidently.
Consider taking practice tests in addition to preparation classes to discover your weak and strong points. This will enable you to pay attention to the study areas that need it most. Think of a good strategy to take the GED or HiSET exam.
What's On The GED Test?
The GED exam consists of four separate and individual sub-exams that cover the academic subject fields of Science, Social Studies, Mathematical Reasoning, and Reasoning through Language Arts. The Language section covers both Reading and Writing. No longer are there exclusively multiple-choice questions but a variety of question types.
What's On The HiSET Test?
The HiSET exam includes five separate sub-exams and consists mostly of multiple-choice questions; only the essay-writing section is not. This website helps you to discover test-taking strategies that will help you to eliminate wrong choices and answers. Doing this will help boost your confidence and your scores. Just remember the strategies you learned in preparation classes.
Prepare Well
So you may well contact a community adult education or career center listed in the above directory by phone or email to learn all about their training courses to get you all set for the Nevada GED or HiSET exam.
This website's free services may also be a great help to you. We provide free online practice tests and video lessons to help you get all set for one of the three exams efficiently. Online learning allows you to study to improve your skills at hours that fit your calendar. Click on the main links that will lead to this free support.
In Nevada, there's no state-demanded requirement for GED hopefuls to first register for a prep program or take one of the four GED Ready practice tests. Students 16 or 17 years of age may, however, be required by their local school districts to demonstrate GED readiness by attaining minimum scores on an assessment.
So you'll only be required to take a readiness test (e.g., the GED Ready test) before you can schedule your test when you're 16 or 17 years old (and only in some school districts) and when you take the GED exam online 
For more information:
State of Nevada Department of Education
Office of Career Readiness, Adult Learning & Education Options
755 N Roop Street, Suite 201
Carson City, NV 89701
Phone: 775.687.7300
Fax: 775.687.8636
Email: ariannaflorence@doe.nv.gov
FAQ About GED In Nevada
How to get a GED in Nevada?
To earn your HSE (High School Equivalency) diploma in Nevada, you have to pass the four computer-based subtests of the GED exam or the five individual subtests of the HiSET exam that are available both on paper and on a computer. Nevada uses two alternative options to earn the state's HSE diploma: the GED and HiSET exams.
What are the Nevada GED testing requirements?
To qualify for the GED or HiSET exam, you cannot already hold a high school diploma. In Nevada, applicants need to be state residents and at least 16 years old. For 16 or 17-year-olds, however, strict additional requirements apply. There's no requirement to take a prep course or a practice test, but underage testers are required to show proof of readiness.
What is the GED cost in Nevada?
In Nevada, the complete GED exam costs $124.00 when taken at a testing facility or online, whereas the HiSET exam costs $78.75 (when you take it on a computer) or $100 (on paper). The online GED exam will set you back $124.oo as well, but you'll also have to add $28 for four GED Ready tests. For both exams counts that you can take and pay for the subtests one at a time.