Nevada offers several options to get your HSE (High School Equivalency) Diploma, the GED®, HiSET®, and TASC exams. The HSE test offers individuals who haven't completed high school one more shot at earning an equivalent degree.
All three tests measure academic proficiency at a level comparable to that of graduating HS seniors.
GED stands for General Education Development, TASC is short for Test Assessing Secondary Completion, and HiSET stands for High School Equivalency Test.
The TASC and the HiSET are cheaper than the GED and offer both paper and computer testing whereas the GED is fully computerized.
The GED exam includes 4 subtests in these subject areas: English Language Arts (reading and writing), Social Studies, Science, and Math.
With the HiSET and TASC exams, the language parts include two separate tests (reading and writing), so they have five subtests in total.
GED preparation classes are available at the locations listed in these key Nevada regions but check with a testing site which exam(s) they use.
The GED modules can be taken one by one and this also counts for the HiSET and TASC.
GED Testing Requirements In Nevada
In Nevada, you must be at least 16 years old. For test-takers ages 16 and 17, however, more restrictions apply. Get in touch with a test site near you.
Fee: $120 GED exam (only computer-based). TASC and HiSET High School Equivalency exams are slightly cheaper.
Nevada has a residency requirement.
You cannot already have a high school diploma and you don't attend some other education program as well.
GED Prep Classes In Nevada
You can prepare for the GED, HiSET, or TASC test by studying online but you may also choose to attend a traditional GED prep class near you. Click on your nearest city to see all the prep locations.
It doesn't matter whether you are a student who recently withdrew from high school or an adult who did not finish high school, which will help you is going after your High School Equivalency (HSE) diploma.
In Nevada, there are many GED preparation classes available to help you get well prepared to take the test confidently. The HSE certificate or diploma is the equivalency to a regular high school diploma.
Nevada GED Testing Centers
Battle Mountain
Battle Mountain High School – 650 Altenberg Ave, Suite 405, Battle Mountain, NV 89820, 775-635-5436
Carson City
Carson City School District- 275 E. Park St, Bldg 5, Carson City, NV 89706, 775-283-1350
Western Nevada College – 2201 W. College Pkwy, Carson City, NV 89703, 775-445-4451
Elko
Great Basin College – 1500 College Pkwy, Elko, NV 89801, 775-753-2271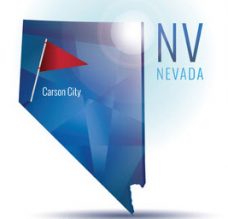 Ely
White Pine Co. School District – 1135 Ave C, Ely, NV 89301, 775-289-4851
Fallon
Western Nevada College – 160 Campus  Way, Fallon, NV 89406, 775-423-7565
Fernley
Fernley High School – 1340 Hwy 95A, Fernley, NV 89408, 775-575-3409
Hawthorne
Mineral Co. School District – 601 A St, Hawthorne, NV 89415, 775-945-3332
Henderson
College of Southern Nevada – 700 College Dr, Henderson, NV 89015, 702-651-3128
Las Vegas
Clark Co. School District – 2701 E. Saint Louis Ave, Las Vegas, NV 89104, 702-799-8655
College of Southern Nevada – 6375 W Charleston Blvd, Las Vegas, NV 89146, 702-651-5733
Lovelock
Pershing Co. School District – 1170 Elmhurst, Lovelock, NV 89419, 775-273-2625
Minden
Douglas Co. School District – 1670 Hwy 88, Minden, NV 89423, 775-782-5136
North Las Vegas
Coll. of Southern Nevada – 3200 E Cheyenne Ave C1H, North Las Vegas, NV 89030-4296, 702-651-4050
Pahrump
Nye Co. School District – 484 S. West St, Pahrump, NV 89048, 775-751-6822
Panaca
Lincoln Co. School District – PO Box 118, Panaca, NV 89042, 775-728-4471
Reno
Truckee Meadows Comm. College – 7000 Dandini Blvd, RDMT 122, Reno, NV 89512, 775-673-7146
Washoe Co. School District – 777 W Second St, Reno, NV 89503, 775-333-5020
Winnemucca
Humboldt Co. School District – 705 E Fourth St, Winnemucca, NV 89445, 775-623-6218
Questions? Call the Nevada state office at 775-687-7294.
Are maybe some updates needed? We appreciate your contributions. Please submit your feedback here. Thank you!
Nevada Offers Multiple Testing Options
– The computer-based GED exam by GED Testing Service. This is the most widely used HSE (high school equivalency) testing system. The GED test costs state residents $120 (including two free retakes). The four subtests (modules) may be taken separately.
– HiSET, published by Educational Testing Service, the organization that also administers the SAT. The HiSET offers a paper and also a computer-based version, and both versions are cheaper than the GED exam. Nevadans will be charged $65 to take the HiSET including two free retakes). The HiSET and TASC subtests may also be taken individually.
-TASC, published by CTB/McGraw-Hill (textbook publishing company). The company offers both paper and computer-formatted versions of the HSE exam. This test is cheaper to implement for Nevada state officials than the GED test and HiSET, and to administer the TASC, testing centers don't need to go through an approval process. Nevada residents pay $65 for the TASC (including two free retakes).
Free GED Online Prep In Nevada
GED – How To Start
First, contact a GED prep or testing center near you to see if you are eligible to sit for the exam. You cannot have a high school diploma or similar, and you cannot be attending a school program. Please bring proper ID. Get really well informed at your nearest test center, and get well prepared.
Local bookstores and community libraries can supply study material and there are several online preparation programs available, and all across the nation, you can find preparation classes, often at no cost at all, where you can become all geared up to take the GED exam confidently.
Consider taking practice tests in addition to preparation classes, to discover your weak and strong points. This will enable you to pay attention to study areas that need it most. Think of a good strategy to take the HSE test.
The HiSET and TASC exams consist mostly of multiple-choice questions, only the writing section is not. You will discover test-taking strategies that will help you to eliminate wrong choices and answers. Doing this will help boost your confidence and your scores. Just remember the strategies you learned in preparation classes. The GED exam includes far fewer multiple-choice questions than before.
So you may well contact a community adult education or career center listed in the above directory by phone or email to learn all about their training courses to get you all set for the Nevada GED, TASC, or HiSET exam.
This website's free services may also be a great help to you. We provide free online practice tests and video lessons to help you get all set for one of the three exams efficiently. Online learning allows you to study to improve your skills at hours that fit your calendar. Click on the main links that will lead to this free help.
For almost 70 years, high school dropouts and adult students in Nevada needed to pass the GED exam in order to receive the "Certificate of High School Equivalency." This document brought successful applicants opportunities to get into higher education, find good work and get into the military.
GED Testing Service holds the copyright and other rights reserved for GED and the official GED Ready® practice test and is not involved in this website's Nevada GED prep information and practice tests.
Last Updated on