Mississippi uses multiple options for the state's high school equivalency (HSE) testing program. Besides the GED® test, the state also welcomed the TASC and HiSET exams for this purpose.
The HSE diploma is the equivalent of a regular high school diploma and accepted as such throughout the nation.
There are hundreds of locations all over Mississippi where HSE prep classes are set up to help students obtain their HSE diploma.
The GED exam includes four separate subtests in Literacy, Math, Social Studies, and Science.
The HiSET and TASC have five subtests because the Language section has separate writing and reading tests.
All three options, GED, TASC, and HiSET, allow you to take the subtests separately.
Mississippi GED Requirements
In Mississippi, you must be no younger than 16 years of age. For applicants 16 and 17, though, special restrictions apply. See a GED test center near you.
The Mississippi GED exam costs $120 for the four tests ($30 per module). TASC & HiSET are cheaper.
Retesting (GED) is $30 per subject.
Mississippi has no residency requirement.
You cannot be a high school graduate nor can you be engaged in any other school program.
All GED Prep Classes in Mississippi
You can prepare for the GED test by studying online. You can also choose a traditional GED Prep class near you. Click on a city near you to discover all the available prep locations.
Mississippi GED Testing Centers
Batesville
South Panola Schools | 601 Tiger Dr | Batesville | MS 38606 | 662.563.9361
Booneville
NE Mississippi Comm. Coll. | 101 Cunningham Blvd | Booneville | Mississippi 38829 | 662.720.7464
Clarksdale
Coahoma Comm. College | 3240 Friars Point Rd | Clarksdale | MS 38614 | 662.621.4209
Columbus
Greater Columbus Learning Ctr | 612 Military Rd | Columbus | MS 39701 | 662.329.7691
Decatur
East Central Comm. Coll. | 275 W Broad Street | Decatur | Mississippi 39327 | 601.635.2111
Durant
Williams Attendance Ctr/Oakley | Highway 51 S | Durant | Mississippi 39063 | 601.857.8031
Ellisville
Jones Co. Junior College | 900 S Court St | Ellisville | MS 39437 | 601. 477.4187
Florence
Rankin Co. Schools | 232 Highway 469 N | Florence | Mississippi 39073 | 601.825.5014
Fulton
Itawamba Comm. College | 602 W Hill St | Fulton | MS 38843 | 662.620.5247
Greenville
Greenville Publ. Schools | 350 South Raceway Road | Greenville | Mississippi 38701 | 662.334.7173
Grenada
Grenada School District | 809 Tie Plant Rd | Grenada | MS 38902 | 662.227.6101
Gulfport
Mississippi Gulf Coast Comm. Coll. | 10298 Express Dr | Gulfport | MS 39505 | 662.246.6452
Hattiesburg
Hattiesburg Public Schools | 301 Mamie St | Hattiesburg | MS 39401 | 601.582.5064
Itta Bena
Mississippi Valley SU | 14000 Highway 82 West | Itta Bena | Mississippi 38941 | 228.897.4363
Jackson
Career Academic Placement | 622 Duling Ave | Jackson | Mississippi 39216 | 601.713.1601
Kosciusko
Holmes Comm. Coll. | 254 Hwy 12 West | Kosciusko | Mississippi 39090 | 662.290.0808
Leakesville
Greene Co. Schools | 528 W Oak St | Leakesville | MS 39451 | 601.394.2973
Mendenhall
Copiah/Lincoln Comm. College | 151 Co-Lin Drive | Mendenhall | Mississippi 39114 | 601.849.5149
Meridian
Meridian Comm. College | 910 Hwy 19 North | Meridian | Mississippi 39307 | 601.484.8797
Moorhead
Mississippi Delta Comm. Coll. | 120 Cherry Street | Moorhead | Mississippi 38761 | 601.484.8796
Natchez 
Copiah-Lincoln Comm. College | 11 Co-Lin Circle | Natchez | Mississippi 39120 | 601.446.1239
Poplarville
Pearl River Comm. College | 101 Hwy 11 N | Poplarville | MS 39470 | 601.403.1098
Raymond
Hinds Comm. College | 501 East Main Street | Raymond | Mississippi 39154 | 601.857.3467
Scooba
East Mississippi Comm. College | 1512 Kemper Street | Scooba | Mississippi 39358 | 662.243.1907
Starkville
Starkville Schools | 401 Greensboro St | Starkville | MS 39759 | 662.615.0033
Summit
Southwest Mississippi Comm. College | 1156 College Drive | Summit | Mississippi 39666 | 601.276.3842
Tishomingo
Tishomingo Co. Schools | 1421 Hwy 25 N | Tishomingo | MS 38873 | 662.438.6675
Tunica
Tunica Vocational Tech Ctr | 2400 Hwy 61 N | Tunica | MS 38676 | 662.363.2051
Utica
Hinds Comm. College | 34175 Hwy 18 West | Utica | Mississippi 39175 | 601.885.7022
Vicksburg
Hinds Comm. College | 755 Hwy 27 South | Vicksburg | MS 39180 | 601.638.0600
Wesson
CopiahLincoln Comm. Coll. | 1028 JC Redd Dr | Wesson | MS 39191 | 601.643.8651
Questions? Call Mississippi's state office at 601.432.6338
Are perhaps adjustments required? We appreciate your contributions. Please advise us on this information page. Thank you.
Passing Scores
GED – passing score: 145 (out of 200). 145-165 equals high school scoring. 165-175 means a college-ready score and a 175-200 score also results in extra college credits.
TASC – passing score: 500 (out of 800). The TASC essay result needs to be at least 2 (out of 8).
HiSET – passing score: 8 (out of 20). The total HiSET score must be at least 45 and the HiSET essay result must be at least 2 (out of 8).
How To Start With GED Preparation
The GED program is available to adults who have no high school diploma and who are currently not registered for any school program. States can have their own specific requirements, so please check with your local GED preparation site to find out if you qualify. By the time you feel that you are ready to go the GED test route, stick to the guidelines below and get ahead: Get in touch with your nearest GED prep site and find out whether you qualify to take the GED test. If you do, check the testing dates and possible fees.
The GED (General Educational Development) exam is a group of four independent tests that can be taken separately, and which upon successful completion merit a high school equivalency diploma. The GED diploma is regarded nationally for admission to practically all colleges, training programs, and the military services.
Become properly informed. Find out requirements and regulations at your nearest GED prep or testing site. Make sure you are well prepared when you sit for the GED exam. Local bookstores can supply you with materials, and there are many locations near you where GED preparation classes are available often free of charge. Go to the exam optimally prepared, take and pass the exam, and obtain your GED diploma!
Free GED Online Prep In Mississippi
No Online GED Testing
The GED exam has four individual tests on these subject fields: Social Studies, Literacy, Math, and Science. There is NO online testing option, you must show up in person at an official GED testing center and please don't forget to bring proper ID. This also counts for the TASC and HiSET exams. If you see a website that claims something different, please be aware that it is fraudulent!
One GED Test At A Time
The GED exam is modular, meaning you can take one of the four tests at a time. Prepare for one of the four sections, take and pass that part, and move ahead to the next part. This also counts for the five HiSET or TASC subtests! The GED, TASC, and HiSET exams are not offered online, you must report to a registered Mississippi test site in person.
GED Benefits
The GED program is for adults who dropped out of high school and offers them the chance to earn an equivalent diploma. Lessons include often instructions in the section where an applicant needs it most, and tools are offered so they can successfully acquire their GED credential.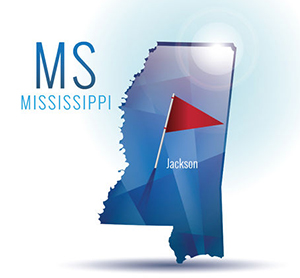 Applicants additionally learn social skills which they will need to become productive citizens. GED prep facilities have often incorporated the latest technologies to assist applicants with their GED preparation, and as the GED exam is done fully on a computer, keyboarding, and computer skills are trained as well. Students learn to type at least 25 words per minute, which really is the least required amount to take the test. Prep centers will nowadays have computers available to candidates and offer you the opportunity to study for your GED test credential and improve basic skills.
The most recent edition of the GED exam (2014 series) differs totally from earlier versions and is available only in a computer-based format. The GED exam is a set of four tests in these subject areas: Literacy, Mathematics, Science and Social Studies. It is a group of high school equivalency tests that measure knowledge and skills at a level that can be expected of graduating high school students and are in line with requests and requirements by colleges and employers.
Many employers look for job applicants who hold at least a high school or GED diploma. This is usually their minimum requirement for practically any sort of employment.  The GED diploma will open doors to further education in college, university, and career or technical training schools. Having the high school equivalency credential will improve job options and allows for a college education. The GED diploma surely will have a positive effect on people's lives, and check out this page's facilities in key Mississippi areas that offer GED/TASC/HiSET preparation classes.