Washington is using the computerized GED exam for its high school equivalency testing program.
To register for GED testing, applicants must create an account on the official GED Testing Service website GED.com.
The GED exam gives people who didn't finish high school the opportunity to acquire an equivalent degree.
The GED test is given at state-designated Washington State GED test centers and in an online proctored (O.P.) format.
There are four independent GED® subtests in English Language Arts, Science, Math, and Social Studies.
The GED exam is modular, meaning you can take one at a time and in any order. No need to sit for the four modules in one take.
All over Washington, there are GED prep facilities where you can become all set to take the GED exam successfully.
Online GED classes- Simple, Fast & Easy.
Pass your GED quickly.
Washington GED Testing Requirements
In Washington State, GED testers need to be at least 16 years of age.
However, applicants 16, 17, and 18 years old only qualify if they meet some pretty strict additional requirements.
Under-age testers must, for example, be officially withdrawn from high school and have parental consent. Please check with a testing center or a major prep site near you for further details.
GED testers can not hold a high school diploma or equivalent.
They can also not be enrolled in another school program.
In Washington State, GED testing is open to state residents only.
GED applicants are not required to first follow a GED prep course
GED test-takers do not first have to pass the GED Ready® practice test, but this doesn't count for online testing.
GED Prep Classes In Washington
You can prepare for the GED test by studying online, but you may also choose to attend a traditional GED prep class in your area. Click on your city or a city near you to see all the GED prep locations in your region.
Washington GED Cost
The Washington State GED testing fee is $144 for the full battery (or $36 per subtest) when taken at a physical testing site. The online GED test costs $36 per subject test as well, so $144 for the entire exam.
To qualify for online GED testing, however, you need to reach passing scores on the GED Ready official practice test. You can purchase the GED Ready test on the GED website, GED.com, for $6.99. You need to buy four GED steady tests since there are four GED subject tests, so that will set you back an additional $28. So, that brings your total online GED testing cost to $172 in Washington.
Washington GED Testing Centers
Aberdeen
Grays Harbor College – 1620 Edward P Smith Dr – Aberdeen – WA 98520 – Ph: (360) 538.4049
Auburn
Green River Comm. Coll. – 12401 SE 320th St – Auburn – WA 98092 – Ph: (253) 833.9111
Muckleshoot Tribal Coll. – 39811 Auburn Enumclaw Rd SE – Auburn – WA 98092 – Ph: (253) 876.3395
Bellevue
Bellevue College – 3000 Landerholm Circle SE – Bellevue – WA 98007 – Ph: (425) 564.2243
Bellevue College-North – 14673 NE 29th Pl – Bellevue – WA 98007 – Ph: (425) 564.4006
Bellingham
Technical College – 3028 Lindbergh Ave – Bellingham – WA 98225 – Ph: (360) 752.8335
Whatcom Comm. Coll. – 237 W Kellogg Rd – Bellingham – WA 98226 – Ph: (360) 383.3052
Bremerton
Olympic College – 1600 Chester Ave – Bremerton – WA 98337 – Ph: (360) 475.7238
Centralia
Centralia College – 515 W Pear St – Centralia – WA 98531 – Ph: (360) 623.8920
Clarkston
Walla Walla Comm. Coll. – 1470 Bridge St – Clarkston – WA 99403 – Ph: (509) 758.1772
Colville
Colville Community College – 985 S Elm St – Colville – WA 99114 – Ph: (509) 279.6785
Curlew
Curlew Job Corps (CCC) – 3 Campus St – Curlew – WA 99118 – Ph: (509) 779.0647
Des Moines
Highline Comm. Coll. – 2400 S 240th St – Des Moines – WA 98198 – Ph: (206) 592.3682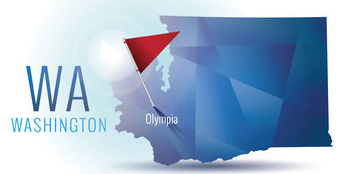 Ellensburg
Centr. Washington University – 400 E University Way – Ellensburg – WA 98926 – Ph: (509) 963.1860
Everett
Everett Comm. Coll. – 2000 Tower St – Everett – WA 98201 – Ph: (425) 388.9288
Grandview
Yakima Valley Comm. Coll. – 500 W Main St – Grandview – WA 98930 – Ph: (509) 882.7010
Ilwaco
Grays Harbor College – 208 Advent Ave – Ilwaco – WA 98624 – Ph: (360) 538.4049
Kirkland
Lake WA Inst. of Technology – 11605 132nd Ave NE – Kirkland – WA 98034 – Ph: (425) 739.8115
Lacey
South Puget Sound CC-Lacey – 4220 6th Ave SE – WA 98503 – Ph: (360) 709.2000
Lakewood
Pierce College – 9401 Farwest Drive SW – Lakewood – WA 98498 – Ph: (253) 964.6521
Clover Park Tech – 4500 Steilacoom Blvd SW – Lakewood – WA 98499 – Ph: (253) 589.6035
Longview
Lower Columbia College – 1600 Maple St – Longview – WA 98632 – Ph: (360) 442.2360
Lynnwood
Edmonds Comm. Coll. – 20000 68th Ave W – Lynnwood – WA 98036 – Ph: (425) 640.1546
Monroe
Everett Comm. Coll. – 14090 Fryelands Blvd SE – Monroe – WA 98272 – Ph: (425) 259.8732
Morton
Centralia College East – 701 Airport Way – Morton – WA 98356 – Ph: (360) 496.5022
Moses Lake
Big Bend Comm. Coll. – 7662 Chanute St – Moses Lake – WA 98837 – Ph: (509) 793.2064
Mount Vernon
Skagit Valley College – 2405 College Way – Mt Vernon – WA 98273 – Ph: (360) 416.7820
Newport
Spokane Comm. Coll.-Newport – 1204 W 5th St – Newport – WA 99156 – Ph: (509) 279.6954
Oak Harbor
Skagit Valley Coll.-Whidbey – 1900 SE Pioneer Way – Oak Harbor – WA 98277 – Ph: (360) 679.5384
Olympia
South Puget Sound Comm. Coll. – 2011 Mottman Rd SW – Olympia – WA 98512 – Ph: (360) 596.5376
Omak
Wenatchee Valley College – 116 W Apple Ave – Omak – WA 98841 – Ph: (509) 422.7806
Pasco
Columbia Basin Coll. – 2600 N 20th Ave – Pasco – WA 99301 – Ph: (509) 542.4860
Charter College – 5278 Outlet Dr – Pasco – WA 99301 – Ph: (509) 546.3900
Port Angeles
Peninsula College – 1502 E Lauridsen Blvd – Port Angeles – WA 98362 – Ph: (360) 417.6346
Pullman
Washington State Univ. – 1125 NE Washington St – Pullman – WA 99164 – Ph: (509) 335.1744
Renton
Renton Technical College – 3000 NE 4th St – Renton – WA 98056 – Ph: (425) 235.2352
Seattle
North Seattle Comm. Coll. – 9600 College Way N – Seattle – WA 98103 – Ph: (206) 934.3674
Seattle Central College – 1701 Broadway – Seattle – WA 98122 – Ph: (206) 934.6344
South Seattle College – 6000 16th Ave SW – Seattle – WA 98106 – Ph: (206) 934.6729
Shelton
Olympic College – 937 Alpine Way – Shelton – WA 98584 – Ph: (360) 432.5400
Shoreline
Shoreline Comm. Coll. – 16101 Greenwood Ave N – Shoreline – WA 98133 – Ph: (206) 546.4608
Spokane
Spokane Comm. Coll. – 1810 N Greene St – Spokane – WA 99217 – Ph: (509) 533.7074
Tacoma
Bates Technical Coll. – 1101 S Yakima Ave – Tacoma – WA 98405 – Ph: (253) 680.7030
Tacoma Community College – 6501 S 19th St – Tacoma – WA 98466 – Ph: (253) 460.4364
Vancouver
Clark College – 1933 Ft Vancouver Way – Vancouver – WA 98663 – Ph: (360) 992.2107
Clark ECD – 18700 SE Mill Plain Blvd – Vancouver – WA 98683 – Ph: (360) 992.2939
Walla Walla 
Walla Walla Comm. Coll. – 500 Tausick Way – Walla Walla – WA 99362 – Ph: (509) 527.4267
Wenatchee
Wenatchee Valley College – 1300 Fifth St – Wenatchee – WA 98801 – Ph: (509) 682.6830
Yakima
Yakima Valley Comm. Coll. – 1000 S 12th Ave – Yakima – WA 98902 – Ph: (509) 574.4738
Should we make some updates? We appreciate your feedback. Please contact us here.  Thank you.
What Is On The GED Test?
The GED is the most widely used high school equivalency exam in North America. The GED program is developed to offer adults who did not complete high school another chance to show their skills at the level of high school seniors.
There are four independent GED sub-exams that address the academic subject areas of English Language Arts (Reasoning through Language Arts), Science (including Chemistry and Physics), Social Studies, and Mathematical Reasoning.
When you've passed all four GED subtests, you will receive the GED diploma. This is a document that is, across the nation, accepted as the equivalency of a regular high school diploma.
GED Scoring
The passing score on each of the four GED modules is 145, so your overall minimum score is 580. The tests are measured on a 100-200 scoring scale. Scoring is as follows:
100-144: below-passing score
145-164: high school equivalency score
165-174: college-ready score
175-200: college-ready plus college credit score
Introducing Online GED Testing
So, GED testing is now offered online as well. It used to be that test-takers had to come to an official Washington GED test facility and take the exam in person, but now, that has changed.
To qualify for taking the GED exam online, students must have attained "green" scores on the GED Ready practice test. Check out this post for more information -> Introducing The Online GED Test.
You are welcome to use the free online GED video classes and practice tests published on this website. You should also take a GED Washington State Practice Test to discover which subject fields require most of your study time.
GED Retesting
If you fail a GED subtest, you can retake that subtest twice in Washington without any required waiting period. If you must retake that subtest for the third time, however, there'll be a wait time of at least 60 days before you can retake that subject test again.
Your first retakes on each of the four GED modules are available at the discounted price of $10 (the test center fee). This offer stands for a period of one year. After one year, the regular prices apply again ($36 for each individual subtest). The above applies to on-site testing only. On the online GED exam, there are no discounts.
Free GED Online Prep In Washington
How To Register For The GED Test
The GED registration process is quite smooth. If you go to the website GED.com, you'll be asked to set up your personal account at the portal MyGED. Here, you make your test appointments 24/7 and pay for your tests.
There's also a lot of very interesting information about colleges and universities and the academic programs they're offering, trends and developments in the job market, and, of course, everything connected to GED test-taking. Check also our post on how to sign up for the GED at MyGED.
How To Prepare For The GED Test
Contact a GED (General Education Development) prep site near you to see if you qualify. You cannot already have a high school diploma or similar and cannot be enlisted in a school program. If you qualify, learn about regulations, policies, and fees. Become as informed as can be and learn all about the qualification requirements.
Only take the GED exam when you are perfectly prepared. A pretest is a good idea as it will demonstrate your strong and weak points. Many public community colleges provide GED study courses, and there are numerous other locations across Washington State where you can study under the guidance of tutors.
Local bookstores and community libraries can also provide lots of GED study material,  and there are a few pretty good and free online prep courses as well, such as the free lessons and practice tests available on this website.
The lessons and practice tests offered for free on this website are generously provided at no cost by Onsego GED Prep, a full, affordable GED prep course recognized by GED Testing Service as one of only 20 courses that are entirely aligned to the current GED test. It doesn't matter how you prefer to learn. Just make sure you'll get optimally ready for the very challenging GED test!
Your Future
Your GED certificate is your ticket to a great college education, so please get in touch with one of the facilities listed above by phone or email and get enrolled in one of the current courses or use our free online innovative instruction in the form of video prep classes and numerous practice tests in order to get all set fast. Online learning allows you to study at hours that suit you best and that fit your calendar.
Workers who hold a secondary education degree (high school diploma or GED credential) can expect to earn at least $ 9,600 more on a yearly basis than workers who don't hold a secondary degree. So, you see, having your GED diploma really pays off, right?
For more information:
Washington State Board for Community and Technical Colleges (SBCTC)
1300 Quince St SE, 4th Floor
Olympia, WA 98504-2495
Phone: 360.704.4321
Email: lsager@sbctc.edu
FAQ About GED In Washington
How to get a GED in Washington?
Adults wishing to earn a GED high school equivalency credential in Washington State must take and pass the four computer-formatted modules (subtests) of the GED exam. These four modules are covering Social Studies, Math, Language, and Science.
What are the Washington GED testing requirements?
GED testing gives adults without a high school diploma a chance to acquire a certificate that's equivalent to a common high school diploma. In Washington State, applicants need to be 16 years old or older, though 16, 17, or 18-year-olds may qualify only if they meet additional requirements. Testing is only open to state residents, but there's no requirement to first attain sufficient results on a qualification test, except when taking the exam online.
What is the GED cost in Washington?
In Washington, the cost for GED testing is $144 for the entire GED battery (or $36 per individual subtest), regardless of whether you complete the exam at a state-approved test center or online. The online GED test will set you back $144 or $36 per subtest as well, but you should also add the cost of four GED Ready tests ($28), which totals it all to $172. You have the liberty to register for, pay for, and take the four modules one (or more) at a time. To register and pay for the exam and to schedule your tests, you need to set up an account online at GED.com/MyGED.