The state of Arkansas uses the computer-based GED® exam for high school equivalency (HSE) testing. GED testing in Arkansas costs $16 for the entire exam (the state subsidizes the rest of the cost).
The GED exam consists of four modules (or subtests). You don't have to take all four subtests (Math, Literacy, Social Studies, Science) all at once.
If you want, you can take (and pay for) one subtest at a time.
The tests are scored on a 100-200 scale and your minimally required result is 145.
You score a high school equivalency result if your score is in the 145-164 range.
The college-ready score is 165-174, and if your result is in the 175-200 range, you'll also receive college credits.
The state offers quite a few locations where you can get optimally prepared (often at no cost at all).
GED prep classes will support you in becoming well prepared so you can take the GED exam successfully at an official Arkansas GED test center.
Arkansas GED Requirements
The Arkansas minimum age is 16. If you are 16 or 17, though, restrictions apply. Get in touch with a GED testing center near you.
You must be an Arkansas resident.
In Arkansas, you are required to pass the official GED practice test first.
You did not complete high school nor do you attend another school program.
You cannot have a high school diploma if you want to take the GED exam, and you cannot be signed up for any school program as well.
GED Prep Classes In Arkansas
You can prepare online or choose a traditional GED prep class near you. Select your nearest city for all options.
GED Testing Centers In Arkansas
Arkadelphia
Arkadelphia Adult Education – 301 N 23rd St, Arkadelphia, AR 71923, 870-246-1104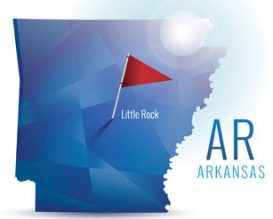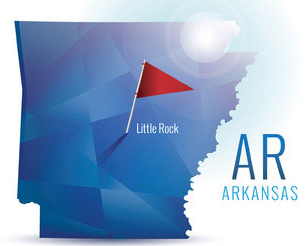 Batesville
The University of Arkansas Comm. College – 2005 White Dr, Batesville, AR 72503, 870-612-2085
Benton
Saline County Ad. Education Ctr -16936 I-30, Benton, AR 72019. 501-778-3235
Bentonville
NW Arkansas Comm College – 1 College Drive, Bentonville, AR 72712, 479-986-6911
Blytheville
AR Northeastern College – 500 W Chickasawba, Blytheville, AR 72315, 870-539-2393
Camden
Ouachita Co. Adult Education Ctr – 746 California St, Camden, AR 71701, 870-837-4003
Clarksville
Johnson Co. Comm. College – 400 W Cherry St, Clarksville, AR 72830, 479-754-2620
Conway
Conway Adult Education Ctr – 615 E Robins, Conway, AR 72032, 501-450-4810
Crossett
Univ. of AR Monticello, Coll. of Technology – 1326 Hwy 52 W, Crossett, AR 71635, 870-364-6414
DeQueen
Cossatot Community College – 183 Hwy 399, DeQueen, AR 71832, 870-584-4471, ext. 131
Dermott
Dermott Adult Education Ctr – 301 W Broadway, Dermott, AR 71638, 870-538-1052
Dumas
Dumas Adult Education Ctr – 124 N Main St, Dumas, AR 71639, 870-382-2157
El Dorado
S. Arkansas Comm. College – 3696 E Main St, El Dorado, AR 71731, 870-862-8131
Fayetteville
Fayetteville Ad. and Comm. Ed. Ctr – 612 S College, Fayetteville, AR 72701, 479-444-3041
Forrest City
Crowley's Ridge Tech  – 1620 Newcastle Rd, Forrest City, AR 72336, 870-633-5411
Fort Smith
Fort Smith Ad. Education Ctr – 501 S 20th St, Fort Smith, AR 72901, 479-785-1232
Hamburg
UAM Coll. of Technology-Crossett – 311 N Mulberry, Hamburg, AR 71646, 870-853-8278
Harrison
N. Arkansas College – 303 N Main St, Room C206, Harrison, AR 72601, 870-391-3198
Helena
Phillips Comm. College – 1000 Campus Dr, Helena, AR 72342, 870-338-6474
Hope
The University of AR Comm. College – 2500 S Main St, Hope, AR 71802, 870-722-8247
Hot Springs
National Park Comm. College – 101 College Dr, Hot Springs, AR 71913, 501-760-4335
Jonesboro
Valley View Ad. Education – 2311 E Nettleton, Ste G, Jonesboro, AR 72401, 870-935-6205
Leslie
North Central Career Ctr – 402 Oak St, Leslie, AR 72645, 870-447-6111
Little Rock
Little Rock Ad. Education Ctr – 4800 W 26th St, Little Rock, AR 72204, 501-447-1850
Lonoke 
Prairie Counties Ad. Education Ctr – 200 E Locus, Lonoke, AR 72086, 501-676-7054
Magnolia
Magnolia School District – 811 Calhoun Rd, Magnolia, AR 71754, 870-234-6064
Malvern
College of the Ouachitas – 1735 E Sullenberger, Malvern, AR 72104, 501-332-5002
Marked Tree
AR State University Tech Ctr – 33500 Hwy 63 E, Marked Tree, AR 72365, 870-358-2117
McGehee
UAM College of Technology – 1609 E Ash St, McGehee, AR 71654, 870-222-5360
Melbourne
Ozarka College – 218 College Dr, Melbourne, AR 72556, 870-368-7371
Mena
Rich Mountain Comm. College – 1100 College St, Mena, AR 71953, 479-394-7622 ext 1380
Monticello
Monticello Ad. Education Ctr – 809 Hwy 278 Et, Monticello, AR 71655, 870-367-4070
Morrilton
The University of AR Comm. College – 1537 University Blvd, Morrilton, AR 72110, 501-977-2087
Mountain Home
AR State University – 1322 Bradley Dr, Suite 7, Mountain Home, AR 72653, 870-425-7974
Newport
AR State University – 7648 Victory Blvd, Newport, AR 72112, 870-512-7824
North Little Rock
Shorter College – 604 Locust St, North Little Rock, AR 72114, 501-372-1547
Pulaski Co. Ad. Ed. Ctr – 4300 Haywood St, North Little Rock, AR 72117, 501-945-6055
Ozark
Arkansas Tech – 1700 Helberg Lane, Ozark, AR 72949, 479-667-3520
Paragould
AR Northeastern College – 700 E Main, Paragould, AR 72450, 870-215-0433
Paris
Arkansas Tech University – 103 E Pine St, Paris, AR 72855, 479-963-6962
Pine Bluff
Arkansas Correctional School – 8000 Correction Circle, Pine Bluff, AR 71603, 870-267-6738
Jefferson Co. Ad. Education Ctr – 414 Walnut, Pine Bluff, AR 71611, 870-534-5823
Pocahontas
Black River Tech College – 1410 Hwy 304 E, Pocahontas, AR 72455, 870-248-4130
Russellville
Russellville Ad. Education Ctr – 1000 S Arkansas, Russellville, AR 72811, 479-968-5244
Searcy
AR State University – 1800 E Moore, Searcy, AR 72145, 501-207-4090
Sheridan
Grant Co. Ad. Education Ctr – 512 W Church St, Sheridan, AR 72150. 870-942-4402
Springdale
Northwest Tech – 709 S Old Missouri Rd, Springdale, AR 72765, 479-751-0181
Star City
Lincoln Co. Adult Education – 203-B S Jefferson, Star City, AR 71667, 870-628-5287
Stuttgart
Stuttgart Public Schools – 1902 S Main St, Stuttgart, AR 72160-0928, 870-673-2822
Texarkana
Texarkana Ad. Education Ctr – 710 East Street, Texarkana, AR 71854, 870-774-4414
Van Buren
Crawford Co. Ad. Ed. Ctr – 605 Alma Circle Blvd, Van Buren, AR 72956, 479-471-0019
Warren
Southeast Arkansas Comm. Ed. Ctr – 800 N Walnut, Warren, AR 71671, 870-226-6920
West Memphis
Mid-South Comm. College – 2000 W Broadway, West Memphis, AR 72301, 870-733-6760
Questions? Call the Arkansas state office at: 501-682-1980
Are perhaps any updates required? We welcome your contributions. Please inform us here. Thank you for your contributions!
GED Preparation – How To Start
When you want to secure your GED (General Education Development) diploma, take a closer look at the following points: discover your nearest GED prep site for proper preparation or take an online course. Online learning requires strong self-discipline but the advantage is that you can learn when and where suits you best and in accordance with your calendar. When you're sufficiently prepared, register online: go to GED.com and create your account with MyGED. Check the registration deadline policy as this may vary.
Become as prepared as you possibly can. Local bookstores have all sorts of materials to help you and you can find many locations where free GED classes are organized in your vicinity (click on your city or a city near you above for all options). Online prep classes are a pretty good alternative as well. Prepare Well, Take the Exam and Get your GED Diploma. Your GED diploma qualifies you to get a fine college education so check out the programs that appeal to you and see if financial aid is offered. Just contact the staff at the school(s) and request all available info.
If you prefer to study in an online form, you can follow the courses at the hours that fit you best but please be aware that self-discipline is absolutely needed. The online practice tests and video lessons offered by this website use all available new technology to get you all set fast!
Lack of a high school diploma can easily keep you from getting a (better) job or prevent you from going to college. The GED credential will help you in reaching higher levels of academic success and finding a well-paying job. The GED diploma will help you move forward to the next level: college, technical training, or a better job.
For nearly all employers, colleges and universities, and branches of the military, having the GED certificate indicates that you're educated on a level to meet the challenge.
Free Online GED Prep In Arkansas
Practice Tests: Math, Social Studies, Language, and Science
Online GED Classes
Pre GED Quizzes
Arkansas GED Practice Tests
The  GED exam is designed to measure knowledge and skills in subject areas that students learn during four years of high school education and once again, the GED test cannot be taken online. Before taking the GED exam in Arkansas, you are required to take and pass the official Arkansas GED Practice Test.
You can schedule one of the four GED tests at a time and when you've passed all four modules, you will receive your Arkansas High School Equivalency Diploma including a transcript of your scores. Online GED testing is not possible. You need to come to a state-designated testing site and take the four GED subtests in person.