In South Carolina, students who want to earn their high school equivalency diploma can take the GED exam online or at one of the state's official testing sites.
The GED High School Equivalency (HSE) exam gives people who didn't complete high school the chance to obtain an equivalent degree.
The GED® (General Education Development) exam is entirely computer-based.
The GED has four individual modules (subtests) in Math, Language Arts, Science, and Social Studies that can be taken separately.
Obtaining the HSE diploma will improve job options and clear the way for a college education.
The GED diploma is across North America accepted in the same way as a common high school degree.
GED requirements in South Carolina
In South Carolina, you need to be at least 19 years of age. Applicants 16, 17, or 18 years old may qualify as well if they meet additional requirements.
They must, for example, submit an official state-issued School Withdrawal Verification form signed by an official of the school they last attended. 16-year-olds may qualify if they are under the jurisdiction of DJJ or submit a court order to South Carolina's GED office in Columbia. Check with a GED testing site for further details.
The South Carolina fee is $150 for the entire GED test ($37,50 per individual test).
In South Carolina, GED testing is open to state residents only.
Applicants cannot already hold a high school diploma and also not be signed up for another school program.
Test-takers are not required to first take a prep course nor do they have to take the GED Ready® practice test or another practice test before taking the real thing.
HSE prep sites in South Carolina
You can prepare for the GED exam by studying online. You may also choose a traditional GED prep class near you. Click on your city or a city near you to discover all the options in your region.
GED testing centers in South Carolina
Abbeville
Abbeville County Adult Education – 400 Greenville St – Abbeville – SC 29620 – Ph: (864) 366.4226
Anderson
Anderson Adult Ed. Ctr. – 2005 N. Main St. – Anderson | SC 29621 | Ph (864) 260.5075
Batesburg-Leesville
Lexington-2 Adult Education – 101 W. Columbia Ave. – Batesburg-Leesville | SC 29006 – Ph: (803) 532-2141
Beaufort
Beaufort County Adult Education – 1300 King St – Beaufort – SC 29902 – Ph: (843) 322.0780
Bennettsville
Marlboro County Adult Ed. – 215 Broad St – Bennettsville | SC 29512 | Ph (843) 479.5923
Bishopville
Darlington-Lee Adult Education – 123 E. College St. – Bishopville | SC 29010 | Ph (803) 484.4040
Camden
Kershaw Co. Adult Education – 874 Vocational Ln – Camden | SC 29020 – Ph (803) 425-.8980
Chesterfield
Chesterfield Co. Adult Education – 116 Edwards Rd – Chesterfield | SC 29709 – Ph (843) 623-2200
Clinton
Laurens County Adult Education – 663 Medical Ridge Rd – Clinton – SC 29325 – Ph: (864) 938.1524
Clover
Tri-District Adult Education Ctr – 420 Knox St – Clover – SC 29710 – Ph: (803) 810.8440
Columbia
Richland 1 Adult Education Center – 2612 Covenant Rd – Columbia – SC 29204 – Ph: (803) 251.4512/343.2939
Lexington-Richland Adult Education – 6671 St Andrews Rd – Columbia – SC 29212 – Ph: (803) 476.8230/8231
WR Rogers Adult Education – 750 Old Clemson Rd – Columbia – SC 29229 – Ph: (803) 736.8787
Conway
Conway Education Center – 1620 Sherwood Dr | Conway | SC 29526 – Ph: (843) 488.6200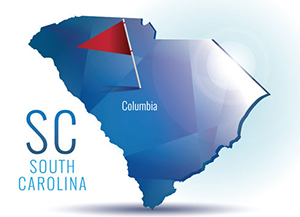 Darlington
Darlington Co. Adult Ed. | 100 Magnolia St | Darlington | SC 29532 – Ph: (843) 398-2856
Dillon
Dillon Adult Ed. – 214 W Main St – Dillon | SC 29536 | Ph (843) 774.1218
Easley
Pickens County Adult Learning Ctr – 201 S 5th St (Ste D) – Easley – SC 29640 – Ph: (864) 397.3825
Pickens County Adult Ed Northside – 106 Glazner St – Easley – SC 29640 – Ph (864) 397-3825
Florence
Poynor Adult Education – 301 S Dargan St – Florence – SC 29506 – Ph: (843) 664.8152
Gaffney
Ola H Copeland Community Ed Ctr – 243 Allison Dr – Gaffney – SC 29341 – Ph: (864) 206.6993/6992
Georgetown
Howard Adult Ed. – 500 S Kaminski St | Georgetown | SC 29440 – Ph: (8430 546.0219
Graniteville
Aiken County Adult Education – 2432 Jefferson Davis Hwy – Graniteville | SC 29829 – Ph (803) 663-4920
Greenville
Sullivan Adult Education Center – 206 Wilkins St – Greenville – SC 29605 – Ph: (864) 355.6093
Greenwood
Greenwood Adult Education – 400 Glenwood St – Greenwood – SC 29649 – Ph: (864) 941.5450
Hanahan
Fishburne Educational Ctr. – 6215 Murray Dr – Hanahan | SC 29410 – Ph: (843) 614.0364
Hartsville
Darlington County Adult Education – 437 W Carolina Ave – Hartsville | SC 29550 – Ph (843) 398-2856
Hemingway
Williamsburg Co. Adult Education | 2811 SC Hwy 41/51 – Hemingway | SC 29554 | Ph (843) 558-0697
Johnston
Edgefield Co. Adult Education – 117 Cardinal St – Johnston | SC 29832 – Ph: (803) 275-4158
Kingstree
Williamsburg County Adult Education – 500 N Academy St – Kingstree | SC 29556 – Ph (843) 355-6887
Lancaster
Lancaster Adult Education – 610 E Meeting St – Lancaster – SC 29720 – Ph: (803) 416.8902/285.7660
Lexington
Lexington 1 Adult Education – 420 Hendrix St | Lexington | SC 29072 | Ph (803) 821-2950
Manning
FE DuBose Career Ctr – 3351 Sumter Hwy – Manning |- SC 29102 | Ph: (803) 473.2531
Moncks Corner
Berkeley County Adult Ed. – 113 E Main St – Moncks Corner | SC 29461 – Ph: (843) 899.8703
Myrtle Beach
Myrtle Beach Family Education Ctr – 950 Crabtree Ln – Myrtle Beach | SC 29577 | Ph (843) 839-5400
Newberry
Newberry Adult Education – 709 Kendall Rd – Newberry | SC 29108 | Ph (803) 321-2112
North Charleston
Trident Literacy Association | 5416-B Rivers Ave – North Charleston | SC 29406 – Ph: (843) 747-2223
Charleston Adult Ed. – 1930 Hanahan Rd – North Charleston | SC 29406 – Ph: (843) 574-1804
North Charleston High – 1087 Montague Ave – North Charleston | SC 29405 – Ph: (843) 746-6445
Orangeburg
Orangeburg-Calhoun Tech – 3250 St. Matthews Rd. – Orangeburg | SC 29118 – Ph: (803) 535-1420/268.2539
Pelzer
Anderson Adult Education Ctr (Districts 1 & 2) | 214 Lebby St | Pelzer | SC 29669 – Ph (864) 947-9311
Rock Hill
Flexible Learning Ctr – 1234 Flint St Ext – Rock Hill – SC 29730 – Ph: (803) 981-1375
Saluda
Saluda Co. Adult Ed. – 401 N Calhoun St | Saluda | SC 29138 – Ph (864) 445-3346
Seneca
Oconee Co. Adult Ed. – 315 Holland Ave – Seneca – SC 29678 – Ph (864) 886-4429
Spartanburg
Spartanburg County Adult Education – 1475 Skylyn Dr – Spartanburg – SC 29307  Ph: (864) 594.4428
Summerville
Summerville Adult Learning Ctr – 1325-A Boone Hill Rd – Summerville – SC 29483 – Ph: (843) 873.7372
Sumter
Sumter Adult Education – 905 N. Main St. – Sumter | SC 29150 | Ph (803) 778-6432
Swansea
Lexington 4 Adult Education – 135 Lewis Rast Rd. – Swansea | SC 29160 | Ph (803) 399-7979
Union
Spartanburg Community College – 1401 Furman L Fendley Hwy – Union – SC 29379 – Ph: (864) 466.1060
Walterboro
Colleton Co. Adult Ed. – 500 Forest Circle | Walterboro | SC 29488 | Ph (843) 782-0018
Colleton Co. Adult Ed. – 609 Colleton Loop | Walterboro | SC 29488 | Ph (843) 782-0018
West Columbia
Lexington 2 Adult Education – 114 Hook Ave – West Columbia | SC 29169 | Ph (803) 739-4048
Winnsboro
Fairfield County Adult Education – 1451 Hwy 321 N – Winnsboro | SC 29180 | Ph (803) 635-7823
Do we have to adjust or update this page? Please inform us here on our contact page. Your contributions are appreciated. Thank you.
Introducing the online GED test
The GED exam can now be taken in an online format as well by eligible students. It used to be that to take the GED exam, test-takers had to come to an official South Carolina testing site.
Now, that has changed with the arrival of the online proctored (OP) GED exam. To qualify, test-takers must attain "green" scores on the GED Ready® practice test. More details are found here: online GED test now available.
Retesting
If you fail a GED subtest, you can take two retests without any waiting period. If you fail that subtest for the third time, however, a 60-day wait time applies.
Your first two GED retakes on each subtest are offered at a reduced rate of $17.50, the fee for the testing center, but these need to be taken within one year. After that, the price returns to the regular level ($37.50 for each GED module).
GED – For who is it?
The High School Equivalency Program is developed for adults who never completed high school and gives them a second chance to obtain a diploma that compares to a high school diploma. Get in touch with your nearest GED prep facility to learn all about classes, specific requirements, and regulations as they vary by state.
The GED diploma will have a very positive impact on people's lives. After passing the GED exam, you will be awarded the HSE diploma or certificate. This document is all over America recognized and accepted as the equivalency of a high school diploma by practically all US employers, government agencies, and colleges and universities.
How to get started
By the time you think you can go the GED path, contact a GED prep center in your area to see whether you qualify and if you do, learn about their policies, registration procedures, cost, and so on.
Upon sitting for (one of) the tests, make sure you have become optimally prepared. Local libraries and bookstores can supply study material, and there are a few pretty good and free online courses as well.
Probably the best preparation is offered by the facilities near you where GED prep classes are offered mostly free of charge in combination with, for example, this website's free online lessons and practice tests. Prepare well, pass the exam, and get your GED diploma.
GED registration
You need to register on the website GED.com and create your account at the portal MyGED. This will give you access to a wealth of GED information and you'll be guided through all processes. Here you can also get well informed about the job market and higher education options.
If you fail to show up on time to take your test, your registration fee will not be refunded. If you reschedule the test, though, no less than 24 hours before your test date, you won't be penalized. You have the option to sit for one (or more) subtest at a time.
Free GED online prep in South Carolina
This page lists all South Carolina facilities that offer GED prep classes to support you in getting all geared up to take the HSE (high school equivalency) exam with confidence. Just click on a city near you for all the options.
One subtest at a time
The GED is modular. You can take one of the four GED subtests or modules (Math, Social Studies, Science, and English Language Arts) when you feel ready to do so. So contact the adult education department or another prep site near you by phone, fax, or email, and see if they schedule a prep class that fits your calendar.
Your South Carolina HSE diploma gets you also into college and to secure decently-paying employment, you may want to opt for a technology study program as this will certainly lead to a rewarding career.
GED passing score
The GED passing score is 145 on a scale of 100 to 200. The GED tests are scored as follows: Below Passing: 100-144. HS Equivalency: 145-64. College-Ready: 165-174. College-Ready + College Credit: 175-200.
In total, you will need around 7.5 hours to complete the four GED subtests, but you can take one test when you feel ready to do so. For the Literacy test, you will have 2.5 hours; for the Math test almost two hours; for Social Studies 70 minutes; and for Science 90 minutes.
On this page, you can find all HSE prep sites in South Carolina. This website as well offers you quite a few free GED practice tests. We offer you sample questions, answers, and explanations!
Please bear in mind that, although our practice tests are a perfect help to get you geared up for the GED exam, only the Official GED Ready® Test at GED.com gives you a personalized study plan. South Carolina residents can also benefit from televised GED preparation (check the South Carolina Educational TV network for schedules).
Prepare well
If you want to prepare for the GED exam, sign up for a prep class in your neighborhood (click on a major city near you in the listing above). There are also some good online courses, your community library or bookstore have also a lot of study material available, and you can also order lots of preparation materials and practice tests from GED.com.
This website additionally offers great free services in the form of innovative video classes and a great number of practice tests, all at no cost and without the need to leave any personal data like an email address. This help will get you all set fast to be successful on test day.
For more information:
South Carolina Department of Education
Office of Adult Education
1429 Senate Street, Room 906
Columbia, SC 29201
Phone: 803.734.8349
Fax: 803.734.0067
Email: mjlynn@ed.sc.gov
FAQ about GED in South Carolina
How to get a GED in South Carolina?
People looking to get hold of their GED high school equivalency (HSE) credential in South Carolina must pass the four independent tests that make up the GED exam. The four subtests (modules) are fully computer-based and cover the subject areas of Social Studies, Science, Language, and Mathematics.
What are the South Carolina GED testing requirements?
The GED test gives adults without a high school diploma the chance to earn an equivalent degree. In South Carolina, test-takers must be state residents of at least 19 years old. Applicants 16, 17, or 18 years of age may, however, also be eligible for GED testing if they meet some additional, strict requirements. GED test-takers do not have to take a GED prep course or attain sufficient scores on a practice test first.
What is the GED cost in South Carolina?
In South Carolina, the GED test costs $150 for the entire battery or $35 per individual subtest. GED testers have the option to take and pay for one (or more) of the four tests at a time. To register for the exam and to schedule the tests, applicants must create an account online at GED.com.
Last Updated on May 18, 2021.