North Dakota is using the computer-based GED exam for high school equivalency (HSE) testing.
The GED offers adults without a high school diploma the chance to acquire an equivalent degree.
The GED exam is a set of four separate tests in the academic subject fields of math, literacy, social studies, and science.
Increase your GED test score quickly
Sometimes just a few points decide if you pass or fail the GED test.
Having a poor GED test-taking technique can cost you your diploma.
Don't allow this to happen to you!
Learn how to increase your GED score by preparing with the Covcel GED Prep Course.
You have the option to take one GED subtest at a time but completion must be achieved within two years from initial registration.
In North Dakota, in addition to your four-part GED exam, you also must pass a Civics Exam that contains 100 questions related to the history of the United States.
The GED (General Education Development) program is created to help the state's residents improve their professional options and gives them a chance to continue their education in training school, college, or university.
A high school diploma or equivalent is nowadays the minimum degree needed for practically every type of work and is required for admission to most colleges and universities.
GED – North Dakota requirements
In North Dakota, you must be 16 years old.
Blair got her GED Diploma in 2 months
Covcel made obtaining my GED quick and painless. I was able to get my GED completed in approximately 2 months while on unemployment.
I didn't have to worry about making it to classes and did it from the comfort of my own home- Blair P.
Fee: $120 for the entire set of 4 tests ($30 per test).
Retesting: $30 per test.
You do NOT need to be a North Dakota resident.
You never finished high school and do not engage in any other school program.
GED prep classes in North Dakota
You can prepare for the GED test by studying online but you may also choose a traditional GED prep class near you. Click on your nearest city for all prep location in your area.
GED and the economy
The GED credential is regarded as equivalent to a high school degree. In the United States, you can find some 40 million people who do not have a high school diploma. Completing the GED exam successfully will lead to new professional prospects, open up gates to colleges and universities. Every year, more than 550,000 men and women pass the tests of the GED exam, and why don't you take your future into your own hands and become one of them.
North Dakota GED testing centers
Belcourt
Turtle Mountain Comm. College – 1 Main St. Belcourt – ND 58316, 701.477.7913
Beulah
Beulah Public Schools – 204 5th St. NW, Beulah – ND 58523, 701.837-2298
Bismarck
Bismarck State College (Technical Center bldg) – 1200 College Dr, Bismarck, ND 58501, 701.323.4530
Devils Lake
Lake Region State Coll. – 1801 Coll. Dr. N, Devils Lake – ND 58301, 701.662.1568
Dickinson
Dickinson Public Schools – 444 4th St. West, Dickinson – ND 58602, 701.456.0008
Fargo
Fargo Ad. Learning Center, 315 N University Dr., Fargo – ND 58102, 701.446-2806
ND State University, 212 Ceres Hall, Fargo – ND 58105, 701.231-7671/6317
Fort Totten
Candeska Cikana Comm. Coll. – 123 Main Avenue, Fort Totten – ND 58335, 701.766.1319
Fort Yates
Sitting Bull College – 9299 Hwy 24, Fort Yates – ND 58538, 701.854.8029
Grand Forks
Stanford Center – 500 Stanford Rd, Grand Forks – ND 58203, 701.795.2785
Jamestown
James Valley Center – 910 12th Ave NE, Jamestown – ND 58401, 701.252.8841
Minot
Minot Adult Learning Center – 1609 4th Ave. NW, Minot – ND 58703, 701.857.4488
New Town
Fort Berthold Comm. Coll. – 220 8th Ave. N, New Town – ND 58763, 701.627.4738 x 258
Valley City
Sheyenne Valley Area Career Tech – 801 Valley Ave. SE, Valley City – ND 58072, 701.845.0256
Wahpeton
ND State College Of Science, 800 6th St. N., Wahpeton – ND 58076, 701.671.2256
Williston
Williston State College – PO Box 1326, Williston – ND 58802, 701.774.4221
Questions? Call North Dakota's state office at 701-328-4138
Are maybe some updates needed? We welcome your contributions. Click here to access the contact page. Thank you.
GED – How to start
Preparing for the GED test can be a daunting task but it is well worth the effort. To pass the exam you must be proficient in reading, writing, arithmetic, social studies, and science in a series of four separate tests. You would do well to sign up for a GED prep class or prepare online through a good online course. If your schedule does not allow time for regular classes, there are other alternatives including books you can purchase.
It takes a significant amount of motivation, perseverance and above all planning to successfully prepare for the test. A well-laid plan would begin with the subject you are most proficient at to get into the rhythm of studying and stimulate your brain cells. Save the more difficult subjects for later when you have grown accustomed to a regular study session. With willpower and determination, you should be able to pass the test with flying colors.
The four GED tests
The GED exam comprises four subject sections: Language Arts, Math, Science, and Social Studies, and will take around 7.5 hours to complete. There is no requirement to take all four subtests all at once. You can take one (or more) of the four GED subtests at the moment that suits you best and when you are well prepared for that subject as long as you complete the GED battery within two years.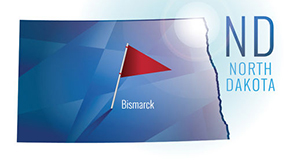 The GED exam is available in English and Spanish, and to take the exam you will have to report personally at a designated GED testing center. The GED test is NOT available online, and websites that claim otherwise are false. Their 'diplomas' are worthless and will definitely not be recognized by employers and institutions of higher learning!
North Dakota is among the states with very high success rates on the GED exam. State Superintendent Kirsten Baesler recently said that GED test-takers recorded a success rate of 90 percent, and only in Arkansas did students score higher.
The GED passing score was lowered to 145 a few years ago, down five points from 150 (scoring takes place on a 100-200 scale). The initially required minimum score of 150 was adjusted because GED graduates were outperforming many high school graduates in college. Scoring happens on a 100 to 200 scale. below passing: 100-144; high school equivalency passing score: 145-164; college-ready passing score: 165-174; college-ready PLUS college credits score: 175-200.
GED – What is new
Most likely you will be aware of all the significant modifications that the GED exam went through a few years back. If you're seriously thinking about getting ready for the GED, it is a good idea to go through this website and discover everything about the computer-based GED test. There are many ways to prepare for the test, you can attend a class at one of the prep locations listed above, get books from your local library or bookstore, or sign up for a good online course. Use all the resources you can find to become optimally prepared for the now completely computer-based exam, so you won't be taken totally by surprise when you come to sit for the GED exam at an official testing site.
Not all states have decided to continue working with the GED for their HSE (High School Equivalency) testing. Some have changed to the TASC, others to the HiSET, and there are some states that even offer all three formats to let their residents obtain a diploma that is regarded as the equivalency to a standard high school diploma.
Free GED online prep in North Dakota
Preparation is key
The GED exam is pretty challenging. The passing standards are set in a way that some 40 percent of all high school graduates would not pass the test on the first try so become optimally prepared. There are numerous sites in North Dakota where (often free) GED instruction is offered and this website offers numerous GED video lessons and practice test to help you get all set for the real thing fast.
After passing the exam your future is wide open. However, you will be facing some important decisions in selecting your new career. You will not want to take just any job that comes along. This a part of your career preparation takes some significant planning as well. There are various things that you will want to consider when choosing a career field. You will want a position where you can be successful and have the opportunity for upward mobility. You will have worked very hard to obtain your GED test and will want to make the most of it.
Jobs with a GED
Career tests are a good way to crystallize your strong points and learn what to do to take advantage of them. The tests are simple enough and can easily be taken online. They are a valuable part of choosing the field that best suits your abilities and needs.
Career tests are simply a series of questions based on how you feel about specific jobs, situations and personal preferences. An analysis is then performed on the answers to these specifics and jobs are suggested that fit your profile. Some of these tests can be taken for free but the more reliable ones require you to purchase a package or membership. However, you do not necessarily need to take a career test to gain sight into your personal preferences. It does help to write them down so you can easily go over them and give them some thought.
Simply make a list of the things you enjoy doing the most and what makes you happy. List your favorite hobbies and interests. Ask other people what they think you are good at to get a different perspective. Think about the time you will be able to put into work and then separate the most important aspects of the things you can do without.
If furthering your education is a viable option, remember that your GED diploma opens the door for you to more than 95% of colleges and universities that accept it just like a high school diploma.
If you don't hold a high school diploma or another secondary degree, improvement in most career fields is virtually out of the question. Preparation is key, so take a look at the locations near you where GED prep classes are organized.