If you want to earn your GED diploma in North Dakota, you can take the GED test online or at one of North Dakota's state-designated test centers.
North Dakota is using the computer-based GED exam for high school equivalency (HSE) testing. The GED offers adults without a high school diploma the chance to acquire an equivalent degree.
The GED® exam is a set of four separate tests in the academic subject fields of math, literacy, social studies, and science.
There's no need to take the entire GED exam in one take. You have the option to take one GED subtest at a time.
To earn your GED diploma in North Dakota, in addition to your four-part GED exam, you also must pass a Civics Exam that contains 100 questions related to the history and government organization of the United States.
The GED (General Education Development) program is created to help you improve your professional options and gives you the chance to continue your education in college or university.
A high school diploma or equivalent is nowadays the minimum degree needed for practically every type of work and is required for admission to most colleges and universities.
North Dakota GED requirements
In North Dakota, you must be at least 16 years old to qualify for taking the GED test.
Fee: $120 for the entire set of 4 tests ($30 per test).
You do NOT need to be a North Dakota resident and there's also no requirement to first take the GED Ready® practice test.
You never finished high school and do not engage in any other school program.
GED prep classes in North Dakota
You can prepare for the GED test by studying online but you may also choose a traditional GED prep class near you. Click on your nearest city for all prep locations in your area.
GED and your future
The GED credential is regarded as equivalent to a high school degree. In the United States, you can find some 40 million people who do not have a high school diploma.
Completing the GED exam successfully will lead to new professional prospects, open up gates to colleges and universities. Every year, more than 550,000 men and women pass the tests of the GED exam, and why don't you take your future into your own hands and become one of them.
North Dakota GED testing centers
Belcourt
Turtle Mountain Comm. Coll. – 1025 Chief Little Shell St – Belcourt – ND 58316 – Ph: (701) 477.7913
Bismarck
Bismarck State College – 1200 College Dr – Bismarck – ND 58501 – Ph: (701) 323.4530
Devils Lake
Lake Region State College – 1801 College Dr N – Devils Lake – ND 58301 – Ph: (701) 662.1512
Dickinson
Dickinson Adult Ed – 412 4th St W – Dickinson – ND 58602 – Ph: (701) 456.0008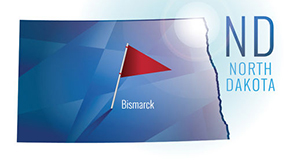 Fargo
Fargo Adult Learning Ctr – 1305 9th Ave S – Fargo – ND 58103 – Ph: (701) 446.2807
Fort Totten
Candeska Cikana Comm. Coll. – 214 1st Ave – Fort Totten – ND 58335 – Ph: (701) 766.1305
Fort Yates
Sitting Bull College – 9299 Hwy 24 – Fort Yates – ND 58538 – Ph: (701) 854.8029
Grafton
North Valley Career & Tech Ctr – 1540 School Rd – Grafton – ND 58237 – Ph: (701) 352.3705
Grand Forks
Grand Forks Adult Ed. Ctr – 500 Stanford Rd – Grand Forks – ND 58203 – Ph: (701) 795.2777
University of North Dakota – 2891 2nd Ave N – Grand Forks – ND 58202 – Ph: (701) 777.4157
Jamestown
James Valley Career Ctr – 910 12th Ave NE – Jamestown – ND 58401 – Ph: (701) 252.8841
Minot
Minot Adult Learning Center – 1609 4th Ave NW – Minot – ND 58703 – Ph: (701) 857.4488
New Town
Nueta Hidatsa Sahnish Coll. – 220 8th Ave N – New Town – ND 58763 – Ph: (701) 627.4738
Valley City
Sheyenne Valley Area CTC – 801 Valley Ave SE – Valley City – ND 58072 – Ph: (701) 845.0256
Wahpeton
ND State Coll. of Science – 800 6th St N – Wahpeton – ND 58076 – Ph: (701) 671.2256
Williston
Williston State College – 1410 University Ave – Williston – ND 58801 – Ph: (701) 774.6236
Are maybe adjustments or updates needed? We appreciate your feedback. Please advise us here. Thank you for your support.
Introducing an online GED test
Today, test-takers can take the four independent GED subtests online as well. Until recently, to get a GED diploma, students were required to report to an official North Dakota GED test center and sit for the exam in person but those days are over.
The GED exam is now also offered in a new, online format with an online proctor. To qualify, students need to score in the "green zone" on the GED Ready® practice test. More info can be found here: online GED exam now available.
Retests and price
If you fail a GED subtest, you can take that section again without any waiting period. If you fail that subtest again, you'll have to wait at least three days to take it again and if you didn't pass again, you will need to wait for at least 60 days for your next attempt.
You are allowed two retests for each of the four GED subtests (modules) at a reduced rate (just $10 for the test center fee) but completion has to be achieved within one calendar year. Thereafter, the original fees count again. The GED subtests cost $30 per individual module (subtest), so $120 for the entire GED battery.
GED – How to start
Preparing for the GED test can be a daunting task but it is well worth the effort. To pass the exam you must be proficient in reading, writing, arithmetic, social studies, and science in a series of four separate tests.
You would do well to sign up for a GED prep class or prepare online with a good online course. If your schedule does not allow time for regular classes, there are other alternatives including books you can purchase.
It takes a significant amount of motivation, perseverance, and above all planning to successfully prepare for the test. A well-laid plan would begin with the subject you are most proficient at to get into the rhythm of studying and stimulate your brain cells.
Save the more difficult subjects for later when you have grown accustomed to a regular study session. With willpower and determination, you should be able to pass the test with flying colors.
The four GED tests
The GED exam comprises four subject sections: Language Arts, Math, Science, and Social Studies, and will take around 7.5 hours to complete. There is no requirement to take all four subtests all at once. You can take one (or more) of the four GED subtests at the moment that suits you best and when you are well prepared for that subject.
North Dakota is among the states with very high success rates on the GED exam. GED test-takers recorded a success rate of 90 percent, and only in Arkansas did students score higher.
The GED passing score is 145 on each subtest. Scoring happens on a 100 to 200 scale. Below passing: 100-144; high school equivalency passing score: 145-164; college-ready passing score: 165-174; college-ready PLUS college credits score: 175-200.
Free GED online prep in North Dakota
Preparation is key
There are many ways to prepare for the test. You can attend a class at one of the prep locations listed above, get books from your local library or bookstore, or sign up for a good online course.
Use all the resources you can find to become optimally prepared for the computer-based GED exam, so you won't be taken totally by surprise when you come to sit for the GED exam at an official testing site or take the test online.
After passing the exam your future is wide open. However, you will be facing some important decisions in selecting your new career. You will not want to take just any job that comes along. This part of your career preparation takes some significant planning as well.
There are various things that you will want to consider when choosing a career field. You will want a position where you can be successful and have the opportunity for upward mobility. You will have worked very hard to obtain your GED test and will want to make the most of it.
The GED exam is pretty challenging. The passing standards are set in a way that some 40 percent of all high school graduates would not pass the test on the first try so become optimally prepared.
There are numerous sites in North Dakota where (often free) GED instruction is offered and this website offers numerous GED video lessons and practice tests to help you get all set for the real thing fast.
If furthering your education is a viable option, remember that your GED diploma opens the door for you to more than 95% of colleges and universities that accept it just like a high school diploma.
If you don't hold a high school diploma or another secondary degree, improvement in most career fields is virtually out of the question. Preparation is key, so take a look at the locations near you where GED prep classes are organized and benefit from this website's free video lessons and practice tests.
For more information:
North Dakota Department of Public Instruction
Adult Education/GED Office
600 East Boulevard Avenue, Dept 201
Bismarck, ND 58505-0440
Phone: 701.328.2393
Fax: 701. 328.4770
FAQ about GED in North Dakota
How to get a GED in North Dakota?
To get hold of your GED high school equivalency (HSE) diploma in North Dakota, you'll have to pass the four individual subtests of the GED exam. These four subtests (modules) are computer-based and cover the academic subject fields of Math, Social Studies, Language Arts, and Science.
What are the North Dakota GED testing requirements?
The GED test gives people without a high school diploma the opportunity to acquire an equivalent degree. In North Dakota, test-takers must be at least 18 years of age though applicants 16 or 17 years old may qualify as well if they meet strict additional requirements. In North Dakota, there's no requirement to be a state resident and there's also no need to first pass a qualification test.
What is the GED cost in North Dakota?
In North Dakota, the cost of the entire GED exam is $120, or $30 for each subtest. You need to set up your account on the website GED.com and here, you register and pay for, and schedule your tests, one at a time if you wish.
Last Updated on May 18, 2021.