Taking the GED test for free is possible for some students as a few states subsidize the cost of GED testing entirely, and some other states do so partially.
Additionally, some providers of government-sponsored healthcare cover the cost of the GED test, and Texas also offers free testing to qualifying students (see below).
Online GED Classes – Fast and Easy
Prepare Quickly To Pass The GED Test.
Get Your Diploma in 2 Months.
There are also local adult education programs and some employers that pay for the GED testing fees, and this website provides free online GED classes and practice tests as well. In this article, we explain how to cover the costs of your GED test.
Some states offer free GED® or HiSET® testing, and almost every state offers free GED preparation classes, so nothing should be holding you back from setting up a GED.com account and earning your GED diploma!
States that offer Free GED and HiSET Testing:
For residents of the following states, GED or HiSET testing is entirely subsidized.
The 5 states offering the GED or HiSET exams at no cost are West Virginia, New York State, Maine, Connecticut, and Illinois.
Please note that the states of Kentucky and Illinois also offer the GED test for free, but only to first-time applicants. In Ohio, first-time test-takers also get reduced rates on the HSE (High School Equivalency) exam. Now, Illinois has also joined the states that offer GED testing for free, and more states follow suit! Please check your state here for the latest updates.
Online GED Classes-Fast, Simple and Cheap
Get Your GED Diploma in 2 Months.
A Customized Plan To Help You Get Your Diploma Fast & Easy.

New York is using the GED test
Maine uses the HiSET (simply short for High School Equivalency Test)
Connecticut is using the GED exam (General Education Development), but there is a modest administration fee
West Virginia uses the HiSET test
Illinois is offering the GED test at no cost
Two states and Washington DC are partly subsidizing GED testing:
Arkansas is using the GED that costs $4 per subtest (so $16 for the entire exam)
Maryland uses the GED that costs $14.25 per subtest ($57 for the entire exam), but only for 1st-time testers
Washington, DC, uses the GED, and the fee is $3.75 per subtest ($15 for the entire battery)
There are states that (partly or entirely) offer free testing at certain time frames, and in practically all states, free GED preparatory courses are available.
As stated earlier, the states of Kentucky (GED) and Illinois (GED or HiSET) offer free testing to first-time test-takers, and Missouri does, too. In Ohio, reduced rates apply for first-time GED testers. Check here -> to learn more about the reduced GED testing fees and free GED testing in Illinois.
In Nebraska and Alaska, students who enroll in Adult Education classes can get their GED for FREE as well! Students that meet the requirements set by the Alaska or Nebraska Departments of Education can take the exam for free. The states will pay for all four GED subtests, a $144 value. GED prep classes are usually free as well.
Additionally, New Mexico and Texas have recently introduced voucher programs to allow qualifying test-takers to sit for their states' High School Equivalency exams for FREE, and Massachusetts has also joined the states that offer free GED and HiSET testing, just like Illinois! And Missouri has also introduced a new option for earning a GED for free.
So FREE GED or HiSET testing is available in these states:
Alaska
Connecticut
Georgia
Illinois
Kentucky
Nebraska
New Mexico
New York
Maine
Massachusetts
Missouri
Texas
West Virginia
Free GED Testing from Healthcare Insurance Providers
Several Healthcare Insurance Providers include Free GED Testing for their members.
WellCare (which operates under a different name in each State), for example, offers a GED/High School Equivalency Benefit Program.
This program offers free GED testing to its eligible Medicaid members. Through this program, WellCare covers the cost of the four required exams.
To be eligible for a voucher for the GED exam, students must score a minimum overall average standard score in the "Green Zone" on the GED Ready® Test.
The following States are included in WellCare's GED® Benefit Program.
Georgia (provider Georgia Families)
Hawaii-Ohana Health Plans
Illinois-Harmony Wellcare
Kentucky-Wellcare of Kentucky
Nebraska-WellCare of Nebraska
A provider of government-sponsored healthcare, WellCare explains their decision: "Helping our members obtain GED certificates can lead to higher-paying jobs and increased health literacy, which means they can make more informed decisions about their health, the health of their families, and better understand adhere to treatment plans." says, WellCare spokesperson Heather Urquides.
Also, similar programs are offered through Aetna Medicaid Health Plans in many states that support members who are seeking to earn a GED diploma. Just contact the organizations for details and more info.
For example, Aetna Better Health of Virginia supports select members who are seeking their GED certificate. So, any student can prepare well to pass the questions of the GED test that must be taken on a computer. You can start any day, so sign up for a free help plan.
Also, AmeriHealth Caritas, another healthcare provider, offers the Mission GED Program. This program covers Pre GED and GED test fees and is available for AmeriHealth Caritas members in Pennsylvania, Delaware, North Carolina, South Carolina (as Select Health), and Louisiana.
Local Charities
Numerous local and regional public adult education courses can support students financially for the GED testing fees through generous donations made by local agencies, businesses, or individuals.
Some organizations or businesses that make free GED testing possible on local levels include civic organizations, attorneys, and banks.
Usually, a local school or a community adult learning center offering GED classes can help you access a list of potential GED testing supporters. Check out also the free online video lessons and GED practice tests that are offered on this website. For free online GED classes, <- check here.
Please note as well that it's good practice for students to write a thank-you note to these supportive companies, not just for the students' well-being but also to make sure that these contributors will continue their support activities.
Employers Offer the GEDWorks Program
The GEDWorks program enables employees of organizations participating in the GEDWorks program to study for and take the GED test at a discounted price, and many employers have tuition reimbursement programs to stimulate their staffers to get better educated.
Some of the large employers like Taco Bell, Hilton Hotel Group, KFC, Red Roof, Scholastic, Cheesecake Factory, Jiffy Lube, Walmart, and many others are covering the cost of GED testing as well as the fees for the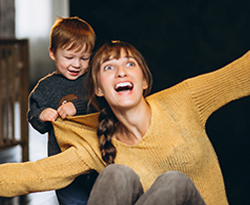 official GED Ready™ test for qualifying employees.
Check with your employer if the GEDWorks is available to you. Check here to learn more about -> the GEDWorks program.
Check also to see if you meet the GED requirements in your state and to find a prep site. If you request additional information on how to register with colleges, check out some other pages on this website. There's ample information available and free practice tests!
The National Guard offered the GED Plus Program in the years 2006 through 2013 at no cost to recruits to the National Guard who had no high school diploma.
Free GED Testing in Texas and Illinois
Texas residents are offered GED vouchers used as payment for the GED tests. These vouchers are available for students 21 years old and older. So qualifying students don't need to pay for the High School Equivalency (GED) exam.
The vouchers are available to Texas residents only. Read all the details about free GED testing here.
In July 2023, the Illinois Community College announced that the state offers the GED test for free to successful testers. GED applicants can use the code ILSAVE upon registration.
Free GED Testing in Georgia
In 2022, Texas lawmakers passed a bill that allows eligible Georgians to earn a GED for free. Under the HOPE Grant, they can receive up to $200 to cover GED or HiSET testing fees. More than one million adult Georgians don't have a high school diploma or equivalent.
Cost is a Key GED Barrier
One of the most mentioned barriers to earning a GED credential across the country is the GED testing cost. Obtaining a GED diploma is crucial not only for individuals as the degree will lead to far better job options and allows for education in college or university but also for the U.S. economy as a whole as there still are millions of unfilled positions that require at least a high school or equivalent degree.
So earning the GED credential is a crucial step toward decent employment and opens the door toward postsecondary education for adults who did not complete their high school curriculum. Many larger corporations offer college tuition reimbursement programs, so with a GED, you can also further your education for free! More educational achievements will result in higher wages and a better life, just to mention a few benefits.
Getting a GED is not only helping persons and their families but increased education and the consequent income bumps are also beneficial to the economy of our states and country.
Better-educated Americans will be more productive, will earn more money, and thus be contributing more in taxes. Learning to improve your reading and writing skills is not only useful for your GED diploma, but it will also prove very beneficial in all aspects of your future career and life in general.
Today, the GED degree is also increasingly serving as a great stepping stone toward a college education, and some sort of post-secondary education is required for most jobs.
You can schedule (and pay for) the four modules (independent subtests) separately at an official testing center or online. You can now also pay for the GED subtests on the website GED.com with the free Bluebird prepaid debit card issued by American Express!
There are four GED modules (independent subtests) that cover Social Studies (including Geography and History), Math, English Language Arts, and Science.
You may also very well benefit from this website's free GED practice tests and video lessons that you can follow without having to submit an email address or any other personal details. So work and study hard towards your GED diploma with good scores!
Just pick up your phone and call a prep site or your local library that may have some GED prep academic books and devote some hours to understanding the GED exam and applying that knowledge when studying for your diploma.
If you create an account on the portal MyGED on the website GED.com, you'll learn all about test GED policies; you can visit the site's directory, request test results and a transcript (or transcripts), and learn how to access a college education and their admissions and registration policies.
You can view all available test centers and receive a lot more information. Any employer and any business will accept the GED diploma in the same way as a high school diploma; isn't that great?