Take a look at this list of 50 successful people who left high school before graduation and got their GED® diploma instead. "Few of our failures are fatal," Financial Times columnist Tim Harford writes in his new book Adapt: Why Success Always Starts With Failure. 
According to Adapt, "Success comes through rapidly fixing our mistakes rather than getting things right the first time." Keep in mind that, if you need to get your GED, this website offers excellent free online GED classes and practice tests.
The GED test is an exam that gives people a chance to earn the High School Equivalency (HSE) Diploma. The HSE Diploma has the same value as the High School Diploma.
Actors With A GED
Jim Carrey
Jim Carrey quit high school prematurely at age 16. The reason was that young Jim was forced to quit school and get a job to support his family. Well, the famed comedic actor was, in those days, not just a class clown, but he was a student with straight As as well. But it was a tough time for the young Canadian.
So Carrey had to work as a security guard and later as a janitor before he decided to pursue his dreams of becoming a comedy actor.
Michael J. Fox
Online GED classes- Simple, Fast & Easy.
Pass your GED quickly.
Although Michael J. Fox had almost completed his high school curriculum, he decided to leave for Hollywood and pursue his dream of getting a successful acting career.
The family decided that he could leave after he had turned 18 but before he graduated from high school. Michael's father drove him all the way to Los Angeles and handed him $3,000 to cover his expenses. Well, Michael didn't get his GED diploma until he was 34 years old!
So Fox attended high school in Canada, but he never graduated. It wasn't until he got married, started a family, and learned that he had Parkinson's disease that earning his GED became a priority for him.
In an interview with NPR's Scott Simon, he said:
I was always feeling that I came up short when it concerns education, he told NPR's Scott Simon. But don't we all get some sort of education? Yes, over the years, somehow, I managed to get an education as well.
Anyway, some 15 years after he quit high school prematurely, Fox returned to school to earn his GED diploma, actually urged by his four-year-old child.
Christina Applegate
"Passed the GED with flying colors toward the end of her Junior Year."
Nicholas Cage
Left high school early but made earning his GED a priority before he pursued a career in acting.
Brandon Lee
Brandon Lee went to Chadwick High School but had to leave for serious insubordination. To be more specific, he drove backward down the school's hills, just three months before he would graduate. In 1983, Lee received his GED diploma and subsequently enrolled in Boston's Emerson College (Massachusetts), where he majored in theater.
D.L. Hughley
D.L. Hughley had a rather rough upbringing in South Central L.A. He got kicked out of his high school and became a member of the Bloods Gang, notorious for violence and criminality.
When his cousin got shot, he decided to turn his life around. Hughley earned his GED diploma and got a job. Later, after being prompted by his wife LaDonna, he tried to become a stand-up comedian.
Christian Slater
Actor Christian Slater decided to earn his GED diploma as an example for his children. He registered for a GED prep class accompanied by far younger students to make sure he would pass the battery of tests. He discussed how he earned his GED certificate with Ellen DeGeneres in January of 2010. To hear him talking about it just go and fast-forward this video to 1:48 minute.

Lindsay Lohan
Also, actress Lindsay Lohan appears on several lists of celebrities who have a GED, but there don't seem to be that many reliable sources.
There are no references to Lindsay graduating from high school though it is reported that she attended Cold Spring Harbor High (on Long Island) for a few years, and she also reportedly attended Sanford H. Calhoun High in Merrick, New York. If you have any more information, please leave a comment.
Richard Pryor
Some say that comedy is born from tragedy. Well, if that's true, then it is no more than logical that Richard Pryor has become one of the world's top comedians during the 1970s. The fact of the matter is that Pryor's life was anything but easy.
He was brought up in the brothel run by his grandmother. His mother worked with the clients while his father functioned as the pimp.
At the age of only ten, Richard's mother left, and his grandmother took further care of him, beating him up whenever she felt he was acting a bit eccentric. Well, as you can guess, with a life like that, it doesn't come as a surprise that he got expelled from school at the age of only 14.
Pryor is a great example to prove that the old adage "Anything that doesn't kill you will only make you stronger," and he had one of the longest-lasting and most successful comedy careers of the past fifty years. Check out also this post about -> Chris Rock who earned his GED diploma.
Cameron Diaz
Cameron Diaz quit high school prematurely at the age of 17. The reason was that the young actress wasn't only a "Bad Teacher," but the fact of the matter is that Diaz was also a pretty poor student.
The oh-so-long-time Hollywood starlet admitted that attending school simply wasn't her favorite thing and she quit Long Beach Polytech High School when she got offered a contract for modeling. Click here to read more about famous actors that never finished high school.
Charlie Sheen
Sheen quit high school while being in 12th grade. The reason was that Sheen may have achieved some serious "winning" over recent years, but he definitely got some accolades for prompt attendance. So, just before graduation, Charlie Sheen got expelled from Santa Monica High for never attending class and receiving incredibly bad grades.
Had Sheen made it through high school, his coaches say he might very well have moved on to become a top baseball player in college, but he didn't so it seems like he'll have to stay with portraying athletes instead in movies such as "Major League."
Catherine Zeta-Jones
Catherina left high school at age 15. The reason being that most people who won an Oscar wouldn't regret it at all to trade in their high school diplomas for Screen Actors Guild Cards. Won't you bet this great and successful actress is one of them?
Before she pursued a long-standing marriage with Michael Douglas, her fellow famed Hollywood star. Catherina was pursuing her dreams of becoming a respected actress on British stages with "42nd Street."
Joshua Leonard
When Joshua Leonard hit puberty, he already had decided that acting really was the very last thing that he ever wanted to do in his life. He left high school early and obtained his GED diploma at age 16.
He took part in survival training with the Outward Bound organization as part of his preparation to stay in Mexico for one and a half years where he was volunteering with an American youth services organization.
Michelle Rodriguez
Michelle Rodriguez quit her high school education before graduation. She decided to earn her GED diploma and subsequently attended business school for a while. Eventually, she became a respected actress, but she's working hard to not only have a career in acting but also to become a writer and film director.
Bill Cosby
Bill Cosby was already in his early years more excited by sports than by academics. Cosby was playing on his school's football and track and field teams. The fact of the matter is that young Cosby was placed in a special high school for highly talented and gifted students when he scored very high on IQ tests.
But Cosby started to fall behind in classes, and he switched to Germantown High. When he learned that he needed to repeat a grade, he got frustrated and quit school.
After working a few odd jobs. Cosby joined the U.S. Navy in 1956. He nevertheless regretted his decision to quit school without a diploma so he decided to earn his GED while in the service. Cosby became a well-known and fervent advocate for education and even earned a Doctor of Education degree. Unfortunately, we now have many doubts about Cosby's real intentions.
Musicians with a GED
Elton John
The Young Elton John quit high school at the age of only 16. The reason was that after he had entered the London Royal Academy of Music on a scholarship to study the piano at the age of 11, the now legendary member of the Rock and Roll Hall of Fame became pretty bored with all sorts of classical compositions. So he left school at an early age to perform some real rock'n'roll piano playing at one of the local pubs.
Check here for -> more music stars that never completed high school but were extremely successful.
Cyndi Lauper
Cyndi Lauper got accepted into a highly reputed, special high school for talented students looking to specialize in the visual arts. Cyndi, however, was held back, so she eventually quit the school and earned her GED diploma a little while later. At age 17, Cyndi Lauper decided to leave her parents' home to pursue an education in the arts.
George Harrison
Harrison, born in 1943 in Liverpool, Britain, 1 of the Beatles, the Fab Four. George Harrison wanted to play music and quit high school without graduating. The musician, singer-songwriter, music- and film producer was the Fab Four's lead guitarist. Harrison was sometimes also called 'the quiet Beatle.' George Harrison died in 2001.
Ringo Starr
Ringo Starr is one of the Fab Four, The Beatles, who also didn't complete his high school education. He was born in Liverpool, Britain, in 1940, and as a kid, he suffered from illnesses that urged him to leave high school already at an early age. Sir Ringo Starr is a singer, musician, songwriter, and actor who earned worldwide fame during the 1960s as the drummer for The Beatles. He also sang a few two songs on each Beatles album.
Eminem
Eminem went to Lincoln High in Warren, Michigan. However, he failed the 9th grade several times, so he quit school at age 17. Eminem was a poor student, true, but he always kept a deep affinity for everything that related to language, he devours comic books, and he even loves to study dictionaries!
He says he found that, no matter how terrible he was at school, and no matter how low his grades may have been at times, he always was pretty good at Language, at English. He felt and still feels like he wants to have all these beautiful words at his disposal, in his vocabulary all the time, and especially whenever he needs or wants to pull 'em out.
In an interview with Rolling Stone's Josh Eells (October 17, 2011), Eminem said as a reply to Josh Eells asking him: More acting? Perhaps you can go back to school: Well, I actually did go back to school and got my GED. Perhaps that doesn't count, but I'm darn proud of it.
Waylon Jennings
Country music superstar Waylon Jennings has been singing different tunes since he gained his GED high school equivalency diploma. On the day he accepted his GED certificate from then Kentucky First Lady Martha Wilkinson at the state's Capitol in Frankfort, Jenning was heard saying: 'Mamas, please don't let your young ones grow up and not hold a high school diploma.'
50 Cent
50 Cent quit high school as a sophomore after the school decided to expel him for the possession of illegal drugs. He subsequently went on to earn his GED diploma while taking part in a boot camp. Check here to read more about famous music stars that have a GED.
Avril Lavigne
Avril Lavigne left high school at the age of only 15. The reason was that the Canadian singer-songwriter, after a performance for a New York music producer one weekend, secured a record deal. She has admitted that her family was having serious plans for starting to homeschool her, but because of her musical endeavors, those plans fell through.
Bo Bice
Bo Bice was trying to enroll himself in a school program when he was stopped by a school staff member that questioned him about his rocker looks with piercings and long hair.
Bo says the guy talked to him like "Excuse me, but where do you think you are going?' Bo then answered, 'Oh, I want to sign up for school. Then the guy said: 'Doesn't look like you're gonna do that. Take out your piercings, cut your hair,  get your shirt tucked in, and come back tomorrow!'"
Well, he didn't come back the next day, so he didn't end up completing high school, but he got his GED.
Cher
Cher (born Cherilyn Sarkisian in 1946) left high school before graduating to pursue a career in the music industry. The singer, actress, and television personality is also known as the Goddess of Pop. She is also known for her autonomy in the male-dominated music industry. Her career spans over six decades across multiple entertainment areas.
For Cher, it all started out in 1965 as she was successful together with her husband (performing as Sonny & Cher) with the mega-hit I Got You Babe. Within a 2-year period, the record had sold more than 40 million copies across the world. Cher was awarded several Grammies, an Emmy, an Academy Award, the prestigious Billboard Icon Award, several Golden Globe Awards, the Kennedy  Center Honors Award, and the highly respected Cannes Film Festival Award.
Jay Z and Beyonce
Not so long ago, Jay Z and Beyonce topped the highest-earners Forbes list for couples. Reportedly, the Knowles-Carter family had a combined net worth of more than $6.9900 million.
Over the last years, Jay Z transitioned from being a rapper to a well-respected business mogul. In 2008, he signed a $150-million, 10-year Live Nation deal, and the "Watch the Throne" tour raked in some $1.4 million a night. Beyonce was successful with the Mrs. Carter Show World Tour, which brought in around $2 million a night, as reported by Forbes.
Jay Z went to several Brooklyn schools and reportedly also attended Trenton Central High in Trenton, N. J. He never graduated, however. There are conflicting reports about whether Beyonce ever obtained her high school diploma. There are reports that she got her diploma through a homeschooling program in the days that she worked successfully with the girl group Destiny's Child.
A few years back, however, rumors went around that Beyonce was looking to get a GED when she was seen entering one of New York City's Alternative Education Complexes. Well, the fact of the matter is that neither of them attended college.
Britney Spears
Britney Spears quit high school prematurely to pursue a career in the music industry. She went to Kentwood High in Louisiana but she never graduated. We couldn't find any information as to whether Britney ever got a GED. Well, when considering some of her decisions, we may wonder if she ever did.
Entrepreneurs With A GED
Dave Thomas
Dave Thomas, the founder of Wendy's, started to work in the restaurant business when he was only 12 years of age. Dave's family was on the move constantly, and when he was 15, he simply refused to move with his parents any longer.
He worked at Fort Wayne's Hobby House on a part-time basis, but when he decided to quit high school, he started to work in the restaurant full-time.
During the Korean War, Thomas worked as a mess sergeant, and when he returned, he started to work for KFC, where he helped to turn around several of the company's failing franchises.
In 1969, Thomas sold the KFC franchises that he owned to open his own restaurant business in Columbus, Ohio. He decided to name the business after his daughter Melinda, who went by the nickname of Wendy. Today, the burger chain Wendy's is the 3rd-largest in America.
In 1993, Thomas decided he didn't want to be a bad example for all those young people out there any longer. So, he signed up for an Adult Education course at Coconut Creek High to earn his GED. Isn't this enough proof that to be successful in America, you're not necessarily required to hold a degree from Harvard, right?
Wally Amos
Wally Amos did earn his GED diploma while serving in the U.S. Air Force. Later, he went on to establish Famous Amos Cookies, but he's only one of the many famous people with a GED instead of a high school diploma!
George Eastman
George Eastman, the creator/founder of the Kodak Camera Company, had to stop going to high school due to his family's dire financial circumstances.
When George was just 14, his father passed away, and George could only keep his mother and two sisters alive if he would leave school and started to work full-time as an office boy. By the time he had reached the age of 26, George Eastman discovered his true calling, so he started working hard to enhance the emulsion process that's involved in the world of photography.
Eastman thought the process with liquid emulsions was quite a problem because they were very sticky and should be used quickly so they wouldn't dry out. Well, in just three years, George Eastman perfected his dry-emulsion plate system, and in 1880, he started his own photographic business.
Politicians With A GED
Richard Carmona
Carmona served under George W. Bush as U.S. Surgeon General, and he was an Arizona senator. Richard Carmona was born of Puerto Rican descent in New York City and was raised in Harlem. At age 16, he quit Dewitt Clinton High prematurely, and in 1967, he joined the U.S. Army.
While in the forces, Carmona earned his GED diploma, after which he joined the U.S. Army Special Forces. He is a combat-decorated Vietnam veteran who subsequently started his medical career as a U.S. Special Forces medic.
Jon Huntsman, Jr.
In 2012, Jon Huntsman was a Republican Presidential Candidate. So, the nation could have had a president that holds a GED rather than a diploma. Eventually, he stepped out of the presidential race.
His bio states that during the 1970s, Huntsman quit high school prematurely and performed as a keyboard player in a band before he eventually resumed his studies to receive a GED and continue his education in college.
Ruth Ann Minner
Ruth Ann Minner certainly had no easy life as a youngster, and she quit high school at the age of 16 to support her family. At s later age, she earned her GED diploma and enrolled in Delaware Tech. Minner is a respected Democratic Party member who, during the years 2001-2009, served as the 72nd Governor of the State of Delaware.
Greg Mathis
Gregory Ellis Mathis, the retired Michigan 36th District Court judge, had a challenging youth. After Greg attended Herman Gardens Elementary, Peterson 7th Day Adventist School, as well as Wayne Memorial High, Greg Mathis secured his GED diploma in 1977 via Operation Push while being on juvenile probation.
Mathis started out on his political career through an unpaid internship and later became an assistant to Clyde Cleveland, a Detroit council member. Mathis passed the LSAT exam and was admitted, conditionally, to the Law School of the University of Detroit, located within walking distance from city hall. After passing a summer course, he was officially admitted to the school's night program, which he completed in four years.
Because of his criminal record, Mathis couldn't get a practicing law license for several years after he graduated from law school. Mathis received his JD in 1987 and was elected a district court judge in 1995, which made him the youngest person in Michigan to ever hold that post.
Athletes With A GED
Michael Chang
Michael Chang, the famed Grand Slam tennis champion, earned his GED diploma. Currently, Mr. Chang is working at Biola University's Talbot School of Theology.
Jeremy Bonderman
In his junior year in high school, Jeremy Bonderman emerged as among our nation's best high school pitchers. Bonderman thought that if he would go to college, it would be junior college. Scouts told Jeremy's parents that if he would pass the GED test as a junior 18 years of age, Jeremy would be eligible to get drafted.
So, the Bonderman family worked closely together with the school's principal, the school board, and college advisers. They subsequently informed Major League Baseball officials of their intentions as they didn't want to be surprised and simply make Jeremy eligible for the Baseball draft.
And so it happened that when Jeremy passed the GED test, the commissioner's office indeed made him eligible to get drafted. Bonderman believes this was definitely the best way for him to go.
Stephen Leicht
Stephen Leicht started out with racing stock cars at the age of only 12. He managed to acquire his GED diploma and continued to focus on racing on a full-time basis.
Authors With A GED
George Bernard Shaw
George Bernard Shaw, the famed Irish playwright, held a convincing, outright animosity towards schools, schooling, and school teachers that he continued to maintain all through his life.
He said that schools, schoolmasters, and schooling, as we have them these days, are not the best places for education. Rather, they are like prisons and turnkeys where children are being kept to prevent them from chaperoning and disturbing their parents.
So it doesn't come as a surprise that the writer never finished his education as he quit his school, the Dublin English Scientific & Commercial Day School before graduation.
One of the main complaints he had about the schooling system was the standardization of curricula. He strongly believed that this process would deaden the students' spirits and stifle their intellect.
He went on to deplore the corporal punishment system that was used in schools, but I guess today, most parents and teachers would definitely agree with Shaw on that issue.
Robert De Niro
De Niro, the great actor, was born in New York City in 1943. He left high school prematurely as he was looking to pursue an acting career. He became famous for his acting roles under Martin Scorsese's direction. Robert received multiple accolades, such as a few Academy Awards, a Golden Globe,  the prestigious Cecil B. DeMille Award, and also a Life Achievement American Screen Actors Guild Award.
In 2009, De Niro received the Kennedy Center Honor Award and in 2016, the Presidential Medal of Freedom from Barack Obama. Among his most famous films are classics such as Goodfellas and The Godfather II, Casino, and Goodfellas.
Walter Anderson
Arguably, Walter Anderson is our ultimate GED poster kid. Anderson quit high school before graduation, and he went on to become the proud publisher and owner of Parade magazine.
He wrote about his interesting journey in his autobiographical book 'Meant to Be: The True Story of a Son Who Discovers He Is His Mother's Deepest Secret', published by HarperCollins.
Walter Anderson is a member of the Advisory Board of Literacy Volunteers of America, a member of the National Center for Family Literacy, and CEO and chair of Parade Publications.
Arnold Schwarzenegger
Schwarzenegger, born in Austria in 1947, left high school before graduating to pursue a career as a professional bodybuilder. The famous actor is also well-known for his role as a two-term Governor of the State of California. The actor, producer, investor, businessman, activist, author, philanthropist, and politician (just to mention a few of his roles) is married to Maria Shriver, a famous Kennedy family member.
Arnold Schwarzenegger is famed for his acting roles in movies such as Conan the Barbarian (1982), The Terminator (1984), several Terminator sequels, Commando (1985), The Running Man and Predator (1987), Total Recall (1990), and True Lies (1994), only to list a few.
Nicole Kidman
Kidman was born in Hawaii in 1967, and she is a citizen of Australia. Nicole left high school prematurely as she wanted to pursue an acting career, which she did perfectly well. Nicole was awarded an Oscar for her acting role in The Hours as Virginia Woolf. In 1989, her breakthrough followed with Bangkok Hilton and the thriller Dead Calm. She made her Hollywood debut in  Days of Thunder (with Tom Cruise). Nicole Kidman has received multiple recognitions for her acting work.
Johnny Depp
Depp was born in Owensboro, Kentucky, in 1963. He also quit high school before graduating, but he wasn't initially looking to become an actor as he pursued a career as a musician. He debuted as an actor in A Nightmare on Elm Street, a horror movie. Johnny Depp was nominated for a Golden Globe Award ten times and won 1, for Best Actor in Sweeney Todd: The Demon Barber of Fleet Street. Depp also received three Academy Award nominations for Best Actor.
Fran Lebowitz
After Fran Lebowitz got expelled from her high school, she earned her GED diploma. Lebowitz worked quite a few odd jobs before she got hired as a columnist for 'Interview' by Andy Warhol.
Filmmakers With A GED
Quentin Tarantino
Often, famous directors will be honing their particular skills during their college years, but Quentin Tarantino was building up his knowledge of film and productions while working in a Manhattan Beach, California, video rental store.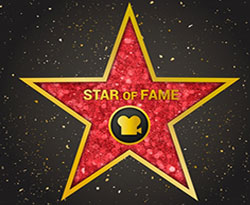 Not only did Tarantino go to college, but he also quit Narbonne High in Harbor City, California, prematurely, actually in his freshman year.
He began to learn the craft of acting at the James Best Theatre Company's acting school in Toluca Lake. However, it wasn't until he began to work with Roger Avery at Video Archives that Tarantino set out to sharpen his future skills.
There are people that complain that Tarantino's movies focus too much on dialogue, but let's be honest, for a person who left high school prematurely, we may also say that that's not a bad thing at all.
Peter Jackson
Before Jackson set out to direct the Lord of The Rings films, or even before he worked on his cult classics such as Meet the Feebles, he was not more than only a film-obsessed kid. Jackson was already trying to make films by the age of 9, and already then, he included special effects like the ones he saw in shows like The Thunderbirds.
After he saw the original King Kong film, Jackson tried to mimic the stop-motion from that film. He actually spent most of his childhood and every bit of his teenage years trying to make short films and develop special effects techniques. He even made his own minuscule models.
At the age of 16, Peter Jackson quit high school to start working at a newspaper photography department as an engraver. As he continued to live with his parents, he was able to save money for various film-making supplies. It wasn't long before he started out producing what would be his first full-length film, titled 'Bad Taste.'
More famous people with a GED
Peter Jennings
Peter Jennings, the famous broadcaster, started out with broadcasting at the age of only nine. He just followed his father, a well-respected radio broadcaster working for the CBC (Canadian Broadcasting Corporation).
In high school, it appeared that Peter Jennings was a fantastic athlete but a horrible student. Peter claims that was because of 'pure boredom.' Young Peter failed the 10th grade and, consequently, left school. Later, he attended Carleton University as well, but that experience lasted 'perhaps 10 minutes' before Pater decided to quit that school as well.
After these experiences. he started to work at The Royal Bank of Canada. However, he kept on dreaming of a career as a professional broadcaster.
Christopher Blizzard
Christopher Blizzard is one of the country's best high-tech gurus who has significantly contributed to Open Source and Mozilla. Christopher reportedly left high school before graduating and went on to earn his GED diploma. Mind you, however, we don't have trusted sources to confirm this information, so if you do, we appreciate your help.
Paris Hilton
The bio of Paris Hilton includes the following sentence: Paris spent her childhood in palatial dwellings located in the highest-priced neighborhoods found on both coasts.
Her education included a brief flirtation with the system, including some high school-level education at the super-exclusive Dwight School. Paris Hilton quit this school prematurely to eventually earn her GED high school equivalency diploma.